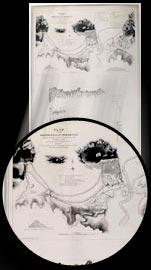 TownsWeb Archiving were asked to digitise is a valuable and rare collection of wartime maps.
Due to the size of these maps (Approx. 1.5m tall x 1m wide) they are very difficult for the staff to handle.
Furthermore, due to the rare nature of these maps - having a digital backup was seen as very important.
TownsWeb Archiving Ltd personally collected the 49 maps (sealed in a large, wooden chest), digitised them at our offices, before personally returning them to the organisation.
Images were supplied in jpeg, tiff and a set of images at 50% size (for ease of opening). Due to the size of these maps the total file size of the 49 maps was in excess of 5GB.