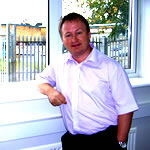 A Council, located in a beautiful area close to Cornwall, approached TownsWeb Archiving Ltd to ask if we could help them with a digitisation project.
The Council hold a series of very old hand-written Minute Books within it's archive. With only one copy of these books, the council felt that it was necessary to produce a digital backup of them. Accessing the digital images as opposed to the original books would also help preserve them from further deterioration.
Due to the fact that these books were fragile, TownsWeb Archiving digitised the books using overhead, non-contact flat-bed equipment; and due to the books being bound, specialist book rests were also used.
TownsWeb Archiving produced images on DVD in full quality, uncompressed full size tiff formats and reduced quality, reduced size jpeg formats.