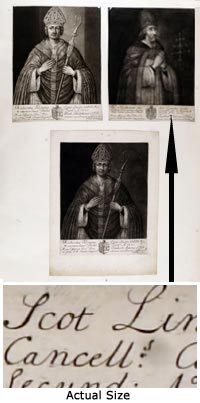 A university college, located in central Oxford, asked TownsWeb Archiving to digitise two very unusual books.
These books, containing pictures, photographs and manuscripts were unusual in that they were more than 1 metre tall... and very, very heavy!
TownWeb Archiving Ltd personally collected the books from the college, digitised them at our offices in Kettering before personally returning them.
The bound books were digitised using specialist book rests and overhead non-contact digitising equipment.
All images were supplied in high quality, 300dpi tiff and jpeg formats and on DVD.