Royal Doulton purchased the TWA ArcView system to manage their digital archive.
This software is accessed online and offers a very simple way of organising a digital image collection within one central area. It is immediately indexed ready for retrieval and allows direct publishing (including sales of digital images) via your website: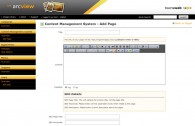 If you would like a demonstration of the TWA ArcView System then please contact us.