TownsWeb Archiving are proud to announce that we have helped yet another Oxford College to digitise parts of their historic collection.

Jennifer Thorpe, Archivist at New College Oxford: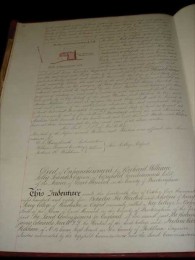 "In 2012 we raised the funding to commission TownsWeb Archiving to digitise nine volumes from our series of Lease and Conveyance Registers relating to ownership of, and rights over, the college estates between 1836 and 1955 for which we do not always hold the original deeds. Each volume is large and heavy, contains some 600 pages, and several also include fold-out maps of varying sizes, some quite large. All are stored in a building which is at some distance from the Archives Search Room, and the volumes have to be carried up and down numerous steps and across two open quadrangles to be consulted.
The purpose of digitisation was twofold: (1) conservation, by minimising chances of damage caused by handling and movement between strongroom and search room; and (2) ease of research, by allowing the provision, when required, of certified copies of relevant registry entries without the need to make transcripts or subject the volumes to repeated photography. Thus the digitisation project has made these volumes more accessible for general research, is protecting them from over-handling, and allows them to be used efficiently for legal and administrative business. It has also fulfilled our requirement (since we operate on very limited resources) to provide digital images which at present must be searchable and retrievable without electronic metadata and specialist software; for that reason we chose registers which were already paginated and contained indexes and summaries of the contents. The digital images were produced as one folder per volume, comprising a set of files, one file per page, so that the indexes continue to be used to quickly locate the relevant image.
We had never undertaken a digitisation project before, and the preliminary discussions with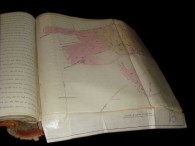 TownsWeb Archiving were invaluable in clarifying what options were available, what we could expect and what we had to do to prepare each volume for digital photography.
The results have been most impressive: the photographer(s) at TownsWeb Archiving did exactly what we asked for, the file numbering is clear and accurate, the quality of the images is excellent. We also appreciated the willingness to discuss and resolve any difficulties speedily and constructively.
Funding permitting, we would have no hesitation in commissioning more work from TownsWeb Archiving for this sort of project"