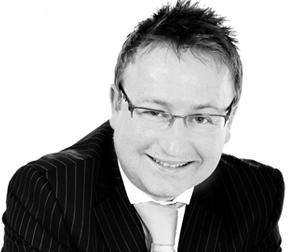 by Paul Sugden
At TownsWeb Archiving we provide specialist digitisation services and collections management software to all manner of organisations with rare and fragile archives. These include museums, libraries, cemeteries, private clubs, societies and myriad other private and public sector organisations.
For example, last week I went to see a cemetery service and then a public library in the North West, before travelling up to Scotland to meet with a local authority archive, a university collection, a sports archive, a regimental archive, and finally a corporate archive.
It was a busy, but very enjoyable few days…
Addressing common digitisation problems
I feel blessed that I am able to see such a wide range of fascinating archive material held by so many different organisations.
But one thing I've observed is that, whilst many of these organisations have some knowledge of digitisation and publishing archive content online, the majority lack the experience of regularly seeing other archives and discussing what is happening in the marketplace.
This year I've met with over 90 different archive repositories and I often see archivists and collection managers facing the same problems:
"How do I get funding for this project?"

"How do I recruit and manage volunteers?"

"Is it best to offer free access to our material online?"

"Can we offer prints, downloads and subscriptions to our material?"
Whenever I meet with an archivist, librarian, or record manager, I'm always happy to pass on the benefit of my experience, advice and recommendations.
The greatest thing, the one that gives me the most pleasure is my unique ability to introduce people. For those posing a question where I don't know the answer, I am always happy to introduce them to someone who has been faced with the same problem, has solved it and is willing to pass on their help and advice.
In some cases this dialogue has extended to working relationships, project partnering and long term collaborative working.
Follow my "adventures"…
So going forward, to share my knowledge even further and hopefully highlight some solutions to the common problems faced by holders of archives that we work with, I'll be writing these "Adventures of a Digitisation Consultant" posts here on the TownsWeb Archiving blog.
We'll be announcing each post, as it goes live, through our social media pages and via email. So to make the most of these helpful posts and ensure that you don't miss out, please "like" TownsWeb Archiving on Facebook or follow us on Twitter, or email rk@townswebarchiving.com to sign up to our email updates.
I hope you look forward to the first post in the near future!