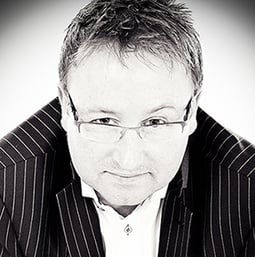 Hello and Happy New Year!
Within my introductory Adventures of a Digitisation Consultant post I mentioned that I had been visiting some of our digitisation clients in Scotland and the North of England.
After reading the ARA's recent Managing Volunteers in Archives report, one thing that sticks out in my mind is the number of clients that said they had received interest from local people who were keen to lend a hand in the cataloguing & indexing of their archives…
Using Volunteers in Digitisation Projects
We all know that volunteers can be a fantastic asset to heritage organisations with limited resources or limited knowledge within a certain area. And recent figures released by the Chartered Institute of Public Finance and Accountancy reflect this, showing that UK libraries are utilising 44% more volunteers year-on-year (33,808 in total).
Volunteers recruited from the local area or recruited because of their specialist knowledge in a certain area can prove to be invaluable. They are often passionate about the given subject matter which means that they are conscientious and take extra time when given the task of researching the background of material. After their useful research information is collated and annotated it can impress visitors and researchers for years to come – a credit to your organisation and your volunteers.
What work should volunteers be involved with?
Just before Christmas, I met with an Archive based in the Home Counties. They had purchased a book scanner and were looking for advice and possibly training with regards to how to use the machine to digitise different types of material, at various resolutions and to produce a mixture of file formats.
They were also considering what types of metadata they should be capturing against each image with a view to ultimately showcasing this content online. They were considering using volunteers to both digitise and index the material.
Whilst I often meet with organisations that use volunteers to research and create the metadata that will be assigned to digitised content, it is relatively unusual to hear of an organisations that ask volunteers to digitise the material. I think it's unusual because the organisation needs to feel confident and trust that the volunteer will handle the unique and precious items correctly and mitigate the risk of damage.
Obviously there is also a certain amount of I.T. knowledge and quality checking required when capturing the images too, and so the digitisation process can be relatively complex.
Having said that, I advised the Archive that, whilst choosing the right volunteers with the correct attitude and experience to perform the digitisation would be crucial, with training there was no reason why they shouldn't undertake this task. In fact, it can often be enjoyable and empowering for a volunteer with a real interest in the subject matter to be given the responsibility of handling the original material and producing digital outputs that will ultimately be seen by generations to come.
I was also asked to provide advice and options with regards to allowing volunteers to annotate and add metadata to the digitised files. Specifically, these volunteers would be distributed across locations (some of them working from home) and so the Archive wanted to be able to control access – allowing specific volunteers to access specific digital collections.
Moderating the volunteer content before publishing it online was also crucial. I provided advice and told them about the systems and web solutions that we provide for uploading digitised content to a website, annotating it and publishing live for public access.
I went on to discuss some of the other projects that I have been part of with that involved the widespread use of volunteers. Providing an insight as to how others are using their volunteer base often provides additional food for thought and ideas that perhaps hadn't previously been considered.
But what if you haven't organised a volunteer program before?
If you're an archivist considering beginning a volunteer program for your projects, or even an active volunteer co-ordinator looking to refine your work, be sure to take a look at our Best Practice Tips for using Volunteers in Digitisation Projects post going live on this blog tomorrow (22nd Jan).
Best wishes for 2014...