As a business dedicated to working with the archive sector, we at TownsWeb Archiving would like to wish all of our clients, and all of the other archivists and record managers in the UK, a happy International Archives Day!
We have had the pleasure of working to digitise some rare and prestigious archive collections, from companies including Marks & Spencer, The Royal Military Academy Sandhurst, Cadbury, and Liverpool Football Club.
So we understand only too well how important archives are to our society and culture, and how important days like this are to recognising the great work performed by our nations archivists every day!
Celebrating International Archives Day
In the spirit of the Day, TWA staff member James (pictured below) is scanning an C2 size World War One newspaper archive for a central library in the West Midlands.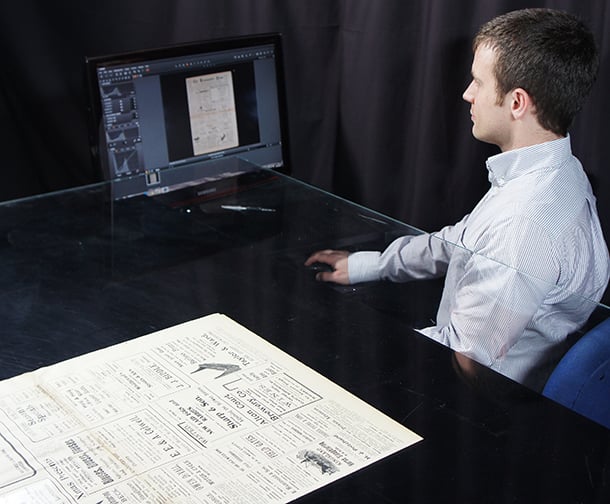 Find out more
Just click to read about some of our recent projects with archives or to find out more about our on- and off-site digitisation services for archives.
If you want to find out more about International Archives Day visit the official website here.