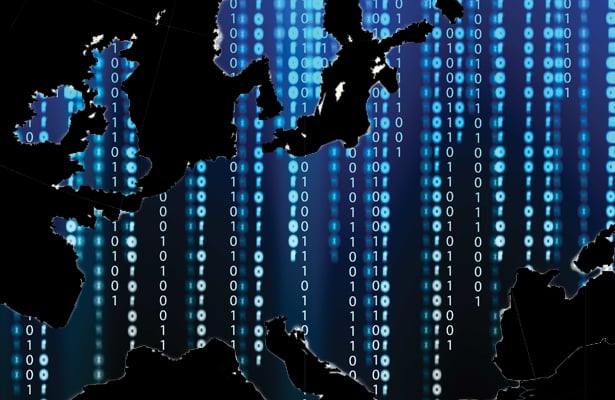 In October 2011, the European Commission (EC) produced a Recommendation (711/2011/EU) for EU member states, which (broadly) requested that they increase their digitisation efforts and place a greater emphasis on making digitised cultural heritage material freely accessible online.
Earlier this month, based on update reports from the 32 EU nations involved, and data from eNumerate surveys, the EC released a report charting the progress made from 2011-2013 in carrying out the 2011 Recommendation.
In general summary, the report states that across the EU strong progress is being made, both in terms of digitising materials and in making them available online. However it notes that there is much still to be done.
The full EC Digitisation, Online Accessibility, and Digital Preservation report is available here. But naturally it's a lengthy and very detailed document. So to help the time-poor archivist or record manager, we have summarised the key insights relating to how the UK is progressing with digitisation below…
Digitisation and Online Access of cultural heritage - Key UK takeaways
1. Strong digitisation activity by UK cultural heritage institutions
The EC report notes that UK cultural heritage institutions are very active in digitisation, despite no national-level strategy or quantitative targets to drive and monitor digitisation of cultural materials. This activity has predominantly been driven by museums, archives and libraries, developing their own individual digitisation strategies and policies to serve their stakeholders.
2. The UK is leading the way in major Public-Private digitisation partnerships
The report cites the UK and the Netherlands as having well developed Public-Private Partnership practices, noting that the UK in particular has key partnerships between national memory institutions and private sector organisations. However it also mentions that implementation of Public-Private Partnerships among smaller local and regional museums, libraries, and archives is "very limited".
3. Growing trend in the UK to keep digitised public domain material public
Regarding preserving the open status of public domain material after digitisation, the report notes that in the UK:
"…although there is no overarching legislation to ensure that public domain material remains in the public domain after digitisation, there is a growing trend – e.g. the new funding framework from the Heritage Lottery Fund – towards policies which promote open access to and re-use of digitised material."
To put this in context, nine of the member states (including France, Germany, Belgium and Italy) reported facing obstacles around rights ownership of the digitised images.
4. Positive steps being made to promote open access & re-use of digitised material
The UK was the only member state in the report to have engaged in a series of coordinated initiatives to promote the open access and re-use of digitised material.
Most notable of these efforts is the joint National Archives/Archives & Records Association pilot digitisation consortium, which aims to bring together over 100 local and regional archives to digitise 900+ volumes of pre-1914 school registers, and the Heritage Lottery Fund's funding framework, which imposes conditions that digitised content must be openly available after digitisation as a condition of funding.
5. UK part of 25% that do not have a long-term Digital Preservation strategy
The majority of member states in the report (53% of the 32 included) either have or are currently developing a long-term preservation strategy for digital cultural materials.
Though the UK is among 25% of nations that don't currently have a long-term preservation strategy, the report states: "…efforts are being made to address the sustainability of digital cultural content on a distributed basis, addressing preservation standards and methods, business cases for preservation and the development of shared preservation infrastructure."
EC Report Conclusions
The report concludes that good progress has been made in a number of areas as a result of Recommendation 711/2011/EU; including digitisation planning, funding schemes, and digital preservation.
But it also notes that there is "still room for improvement" in other areas and that the progress made is not split evenly across the nations involved.
You might also like…
If you found the above post interesting, you might also like our Five Key Stats from the eNumerate Digitisation in Cultural Heritage Survey 2014 and Eight Insights from the Culture24 report on Digital Engagement posts.