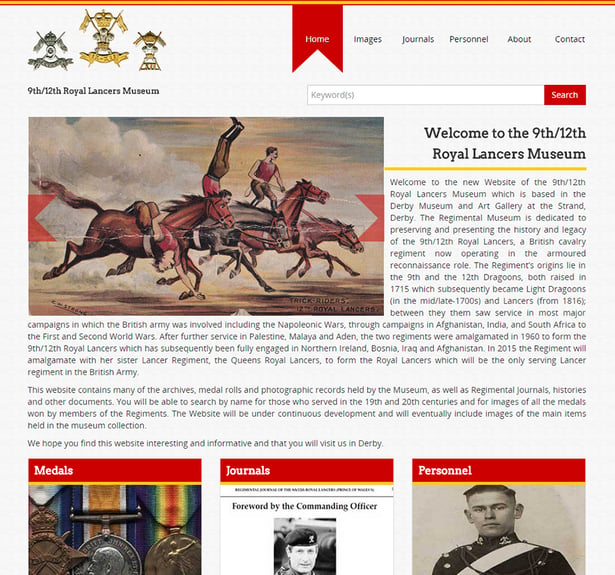 We're excited to announce that the 9th/12th Royal Lancers Museum's archives are now live and available to access online as a complete, searchable digital archive.
The 9th/12th Royal Lancers regiment's prestigious collections, which were digitised by TownsWeb Archiving, include regimental journals, medal photographs, and personnel records dating back as far as 1796.
Our digitisation technicians scanned the photograph albums from the collection to high resolution TIFF and JPEG formats, before our development team designed and built the 9th/12th Royal Lancers Museum digital archive website, and imported the digital files into our PastView collections management system to display them on the site.
To find out more about the 9th/12th Royal Lancers project and the historic collections that it preserved read our blog post. Or visit the digital archive here.