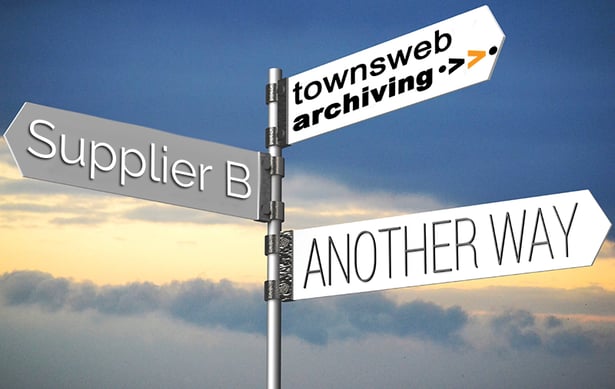 It's a digitisation horror story we are sure you've already heard…
September 2013. Australian news company Fairfax Media employs Rogers Photo Archive (RPA), a digitisation firm based in Arkansas, USA, to digitise a precious but deteriorating photographic collection from its oldest newspaper archive – the Sydney Morning Herald. The priceless photo archive included over 1 million images dating from as early as the 19th century.
Mere months later, RPA was raided by the FBI as part of a fraud investigation, part of Fairfax's archive was locked down at RPA's premises by the FBI, part of it had been illicitly sold on eBay, and the company had received only a small number of digitised images.
This was obviously a terrible tragedy for Fairfax Media's archives and we sympathise deeply with their archive team, but what can be learned about choosing a digitisation supplier from their mistake? We've provided what we think are the key lessons from the Fairfax story below...
1. Thoroughly research the Digitisation supplier's Reputation
Of course Fairfax could never have known about the private FBI investigation into RPA, but had they looked into RPA a little more deeply they might have gained a better idea of the company's reputation in advance, and possibly chosen a different digitisation partner.
A high level of experience in scanning the type of collection you are planning to digitise, and a positive and trustworthy reputation in the industry, are both vital when choosing a partner for a heritage digitisation project. So what should you look for to assess these?
We recommend asking for customer testimonials and asking to speak to previous customers of the supplier you are considering to get their honest feedback, ideally customers whose projects were similar to the one you are planning. We also suggest asking for case studies of previous digitisation projects which parallel your own in terms of desired outcomes, format and volume of materials, and image output formats.
And of course, we recommend asking the supplier to show some scanned images of the format(s) you are looking to digitise from previous projects they have carried out, so that you can assess the image quality and ensure they are to the standard you require.
2. Choose a supplier in your own country
One of the reasons that the Fairfax Media-RPA dispute has only recently been resolved, over one year on from the FBI raid, is that RPA chose a digitisation supplier based in a different country, on a different continent.
The complications of working through different legal procedures and bodies to Australia's domestic ones, as well as time difference between the two countries creating longer time frames for communication, both delayed the process significantly.
If your archive is based in the UK we recommend using a UK-based digitisation service for your scanning projects. This makes it far quicker and easier to identify and resolve any issues that may arise, and should the worst happen it makes pursuing any legal recourse infinitely more straightforward.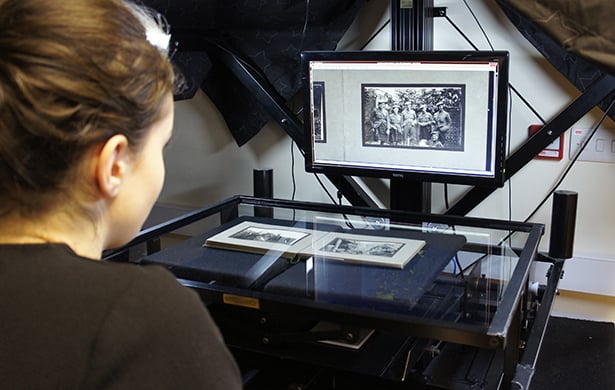 3. Look beyond just price per scan
One of the primary reasons that Fairfax Media chose RPA to carry out the photograph digitisation project was that, where domestic digitising firms quoted a price of $2-4 per scan (around $32m total), RPA agreed to perform the digitisation and metadata tagging for free (in exchange for keeping the physical photographs when the project was complete).
Whilst that sounds like a great arrangement, it also sounds too good to be true, which of course it transpired to be…
When considering different suppliers and the reviewing the quotes they provide, it's essential to look beyond price alone to ensure you are getting true value. Often if one supplier's price is significantly cheaper than others it is because they are using inferior equipment, less careful (but faster) workflows, and/or quoting based on producing inferior quality image outputs.
We recommend double checking all of these criteria to ensure that the cheapest quote is like-for-like and represents genuine good value.
4. Consider on-site digitisation
Fairfax's photo collection was one-of-a-kind and irreplaceable, unfortunately as a result of the RPA tragedy it appears the collection will never be complete again.
If a collection is unique and invaluable, or particularly fragile and susceptible to damage, don't risk having it taken away from your premises: ask if the supplier is able to digitise the materials on-site at your premises.
Having the collection scanned on-site removes any risk of damage during transportation and allows you much greater control over the environment that the materials are digitised in, as well as ensuring that the archive remains accessible to your staff and researchers throughout the process. You can find out more about our own on-site digitisation service here.
A Resolution for Fairfax Media
Thankfully, as of late June 2015, we're happy to report that the majority of Fairfax Media's photo collection is safe and accounted for, and a resolution has been agreed which should see the remainder of the collection digitised.
We hope the advice above helps prevent this sort of scenario happening to any UK archival collections. If you're considering a digitisation project currently you might find our Planning Digitisation Projects – Best Practice Tips article useful or for more project-specific advice you can contact us.