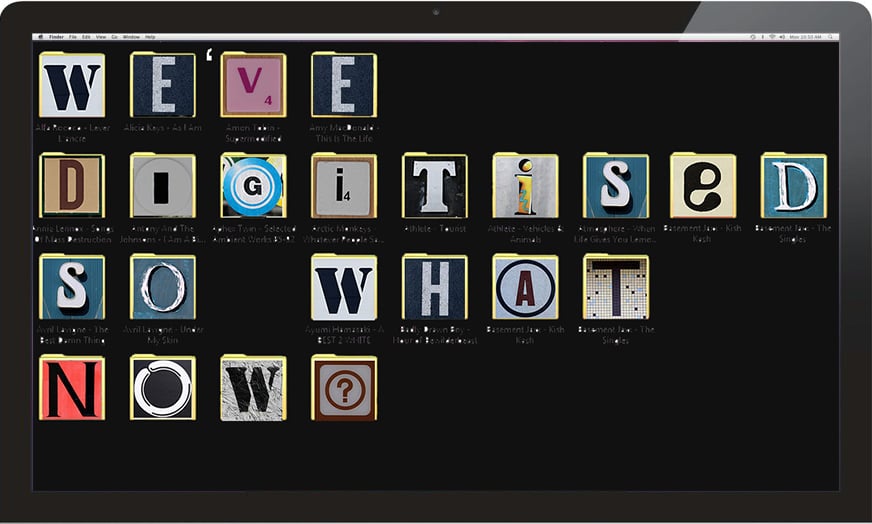 We offer a lot of guidance on this blog on the practical side of digitisation, the challenges particular analog media represent, and best practice advice to safely mitigate these challenges.
But as you know, digitising your collection is only the first step in the process of creating a digital archive. And often we are approached by institutions that have scanned their archives saying (to paraphrase) "We've digitised… so what next?"
Having worked with hundreds of record managers, archivists and curators on all manner of projects, we have a wealth of experience in advising on the best route to take after digitisation. So below we've shared the approaches of three institutions that we think have got it right after digitisation, to show a few of the options available…
1. Crowdsourcing Metadata - Reading Central Library
Supported by Heritage Lottery Funding, Reading Central Library is utilising crowdsourcing to enrich and add depth to its Berkshire Histories WW1 digital archive - which features over 27,000 digitised First World War era newspapers and photographs.
Project Leader Ann Smith explains: "Working virtually from home, our volunteers log into PastView and go through images in the digital archive; tagging additional metadata to them, editing file names to include additional descriptive metadata, and proofreading OCR'd text to correct any errors.
At the project's peak, we had 35 volunteers working on the digitisation side of the project. Although an initial induction was required in certain areas such as navigating the pages to find data, once the volunteers were trained, they became excellent assets to the project ."
Over 20,000 images have now been processed by the volunteers. This has helped develop the online archive, make it much more keyword searchable by adding additional metadata fields to search against, and make it far easier for researchers to find the records they're looking for.
Also Reading Central Library are utilising crowdsourcing to help identify people and places in photos or documents. They are asking the local public to browse the images within the online archive and update them if they recognise relatives, regiments, or locations.
This approach has been a very low cost way for Reading Central Library to grow its Berkshire Histories digital archive, whilst also allowing people in the community to contribute to their local heritage.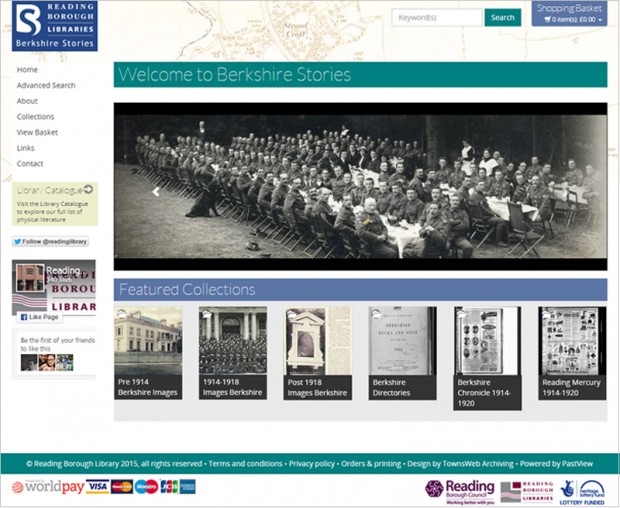 2. Online Revenue Generation - The Royal Military Academy Sandhurst
The Royal Military Academy Sandhurst's (RMAS) archives date back to 1741 and contain 78,000 handwritten entries covering all aspects of the Academy's history. Several years ago the Academy decided to digitise some of its most historically important collections; such as its Staff and Cadet Registers, and Academy magazines.
The decision was then made to publish these digitised records online via a digital archive website and, in order to help recoup the cost of digitising the materials, to implement several methods of generating revenue from the online archive.
For the Staff and Cadet Registers, researchers are able to search and access the records online for free via the Sandhurst archive website, but have the option to pay a small fee in order to download a PDF image file or order a physical photographic print of a particular record.
However for the digitised Academy magazines RMAS adopted a different approach. These are only available for researchers to access via a paid subscription portal; with subscriptions ranging from £9.99 for 3 days of access to one title, to £53.99 for 28 days access to the entire magazine collection.
Speaking on the Academy's revenue generation approach Dr Andrew Morton, Curator at RMAS, said: "To date we've received over £3000 from downloads and subscriptions, which has all helped to aid further digitisation and recoup the costs of the original project.
The project was never set up with the intention to make a profit, it was about preserving the archive and making it more accessible to the general public. But as we are a privately funded organisation, the opportunity to generate income is welcome.
With the rise in popularity of genealogy, researchers are happy to pay a fee to view archives remotely rather than have to travel."
RMAS's digital archive website and e-commerce system, which allows researchers to pay online for access and prints, are both powered by the PastView digital archive management system. With budgets stretched for almost all archives in the current climate, revenue generation is an increasingly popular (and necessary) option to help digitise and preserve important collections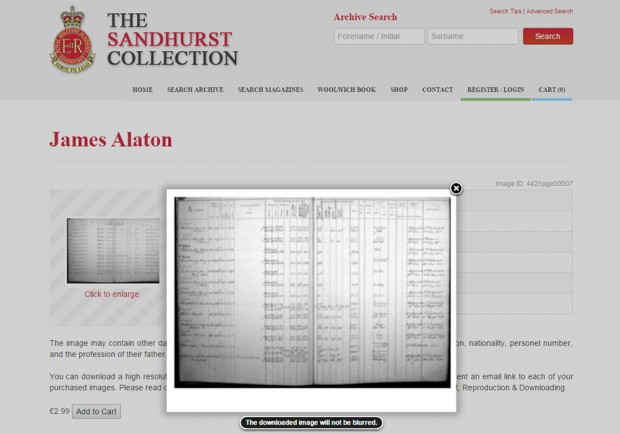 3. Virtual Volunteering and Transcription - University College London
University College London's Transcribe Bentham is an award winning project that is working to transcribe over 30,000 digitised unpublished manuscripts written by philosopher Jeremy Bentham.
Having such a high volume of manuscripts transcribed traditionally using paid staff would take an extremely long time and be very costly, but Transcribe Bentham has harnessed the power of the web to utilise an army of virtual volunteers. Through crowdsourcing the transcription online to date nearly 14,000 folios have been transcribed.
All of the transcription happens online through a virtual portal, allowing volunteers to assist from any location, able to start in minutes and with little prior knowledge or skills required. To make it easier and to minimise any errors a quick start guide and online help resources, such as handwriting guides, have been set up to aid volunteers if needed.
Blog posts and social media posts are used to keep all participants informed of the project's progress, whilst the 'Hall of Fame' section of the website name checks all the volunteers who have assisted since the start.
Due to the large scale of the project, crowdsourcing has been invaluable and adding the transcribed text to the Bentham digital archive enriches it hugely – creating a searchable and infinitely more useful resource.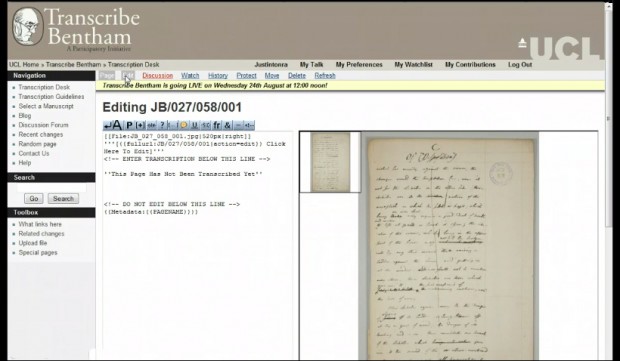 Want more advice on what to do after Digitisation?
The above are just a few potential approaches to make the most of your digitised collection, if you found this useful, you may also find our articles on Revenue Generation and Top Tips for Using Volunteers interesting. Or if you would like to find out more about strategies for making the most of your digitised archive, contact us on 01536 713834 and our team will be happy to help.