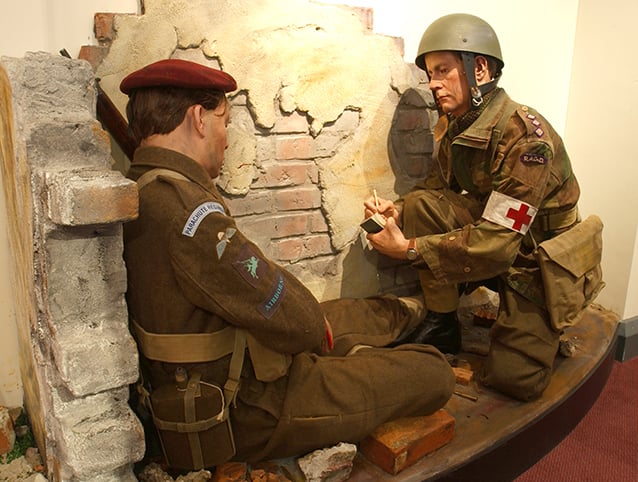 We're excited to announce that The Museum of Army Chaplaincy's Interview Record Card collection is now available to access online through a new, fully searchable digital archive.
The Museum's collection is completely unique and documents the fascinating history of The Royal Army Chaplain's department - which was established in 1796 to aid the recruitment of clergy serving with the British Army.
The Museum's Interview Record Card collection
Part of the extensive archive at the Museum contains 9,000 irreplaceable and historically important Chaplain Interview Record Cards from World War One (see sample Record Card image below).
They relate to Anglican clergy between October 1914 and November 1918 who applied to become Temporary Chaplains to the Forces. The cards track a prospective Chaplain's recruitment process, including whether the application was successful or not.
Documenting each candidate's personal details, the majority of the index cards in the collection were completed by the Chaplain-General at the initial interview. Interestingly, more specific skills such as if the Chaplain was able to ride a horse are also noted.
But due to the vast number of records and limited staff at the Museum – the physical Card Collection was becoming impossible to search.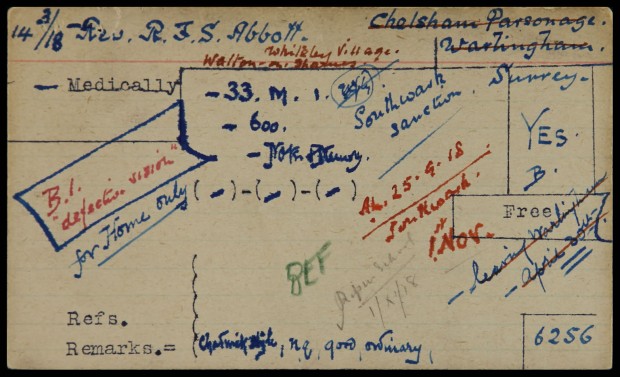 A Digital Archive solution
To preserve the Cards' valuable information and make it more accessible, it was decided that the collection would be digitised and made publicly available through a new purpose built website.
Initially, our Digitisation Technicians scanned all of the 9,000 records to create high resolution TIFF image files. These were then converted to surrogate JPEGs, which due to their smaller file size made them ideal for display on the website.
Once the digitisation phase of the project had been completed, our development team designed and built a bespoke digital archive website to publish the collection online (see Homepage image below). This housed the digitised archive and utilised PastView - our collections management system - to organise it and allow advanced searching.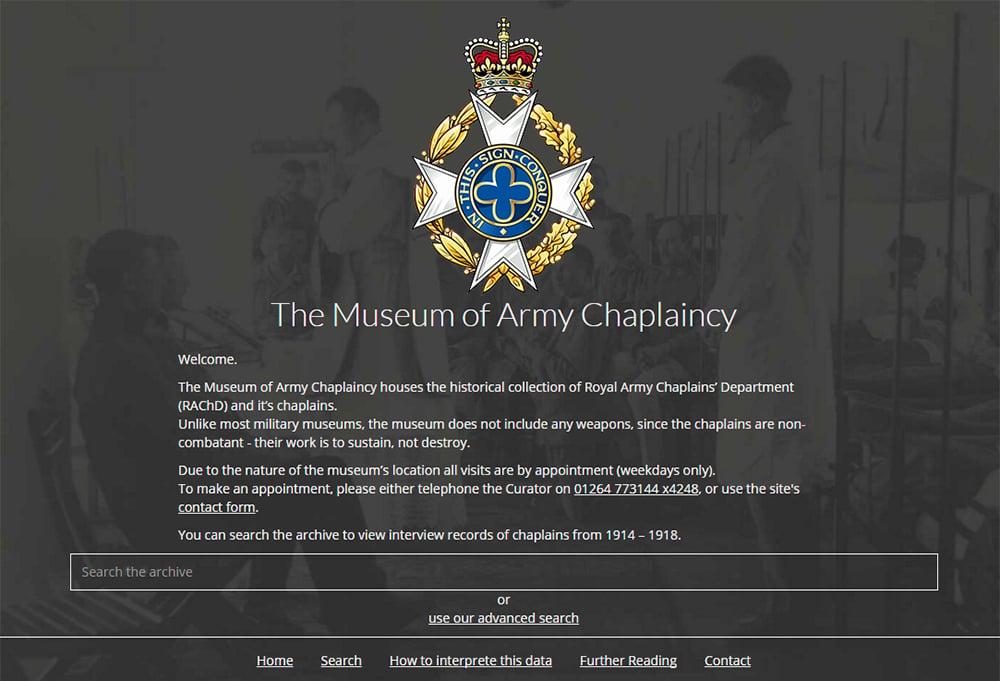 Interactive Finding Aids
A particularly useful feature of the Museum of Army Chaplaincy website 'How to interpret this data' page (see screenshot below), which uses an interactive example Card to clarify where specific information is located on each record. This was vital as, due to the amount of written detail included and layout of the cards, they can be quite difficult to decipher - especially to those outside of the military.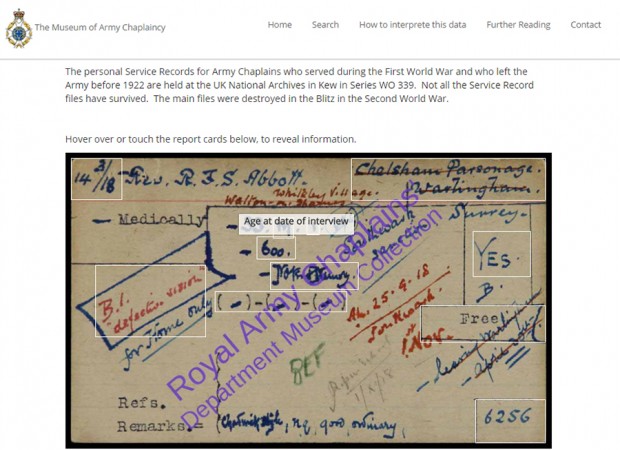 Freely accessible & Digitised Archive
Publishing the records online allows researchers, genealogists, and the general public to freely search the records online, meaning the Museum staff can focus on other important work.
All of the Interview Record Cards from 1914 - 1918 are now available to view on The Museum of Army Chaplaincy archive website, just click to take a look.