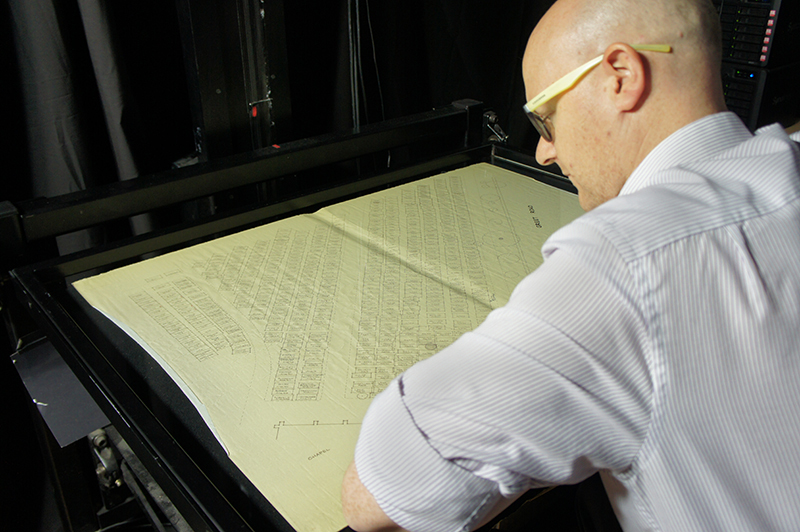 Like many local town councils, Winchcombe Town Council Cemetery (WTCC) holds a number of historical burial plot maps and Burial registers.
But due to prolonged, frequent use the condition of the plot maps and burial registers was rapidly deteriorating. What's more searching through the registers to find particular records, for undertakers and the public, was a frustratingly time consuming process for the cemetery clerks.
Identifying these issues and seeing an opportunity to cure the headaches they were causing cemetery staff WTCC Town Clerk, Terry Willet, approached TownsWeb Archiving for a digitised solution.
Digitisation Project Goals
• Prevent further deterioration of cemetery maps and Burial records
• Digitally capture the information within the maps and Burial records
• Reproduce cemetery plot maps in robust DuraMap material
• Make burial records more quickly and easily accessible
Fragile, Deteriorating cemetery maps
WTCC's cemetery plot maps were originally produced on paper, which after decades of use, had become extremely fragile and unsuitable for everyday use, as Terry Willet explains:
"At one point the plot maps were used almost constantly - taken out into the cemetery to show undertakers potential plots and to keep track of availability. But the condition of the maps gradually became a problem - they became very brittle and prone to tears. As much as I tried to repair them with sticky tape, the maps simply weren't robust enough to take out in the field - especially in wet weather.
This meant we had to resort to photocopying sections of the maps to edit and use in the field in some cases. But this was leading to the main maps becoming outdated and the potential of plots being allocated twice."
Pictured above: Winchcombe Town Council Cemeteries' fragile original plot maps and burial registers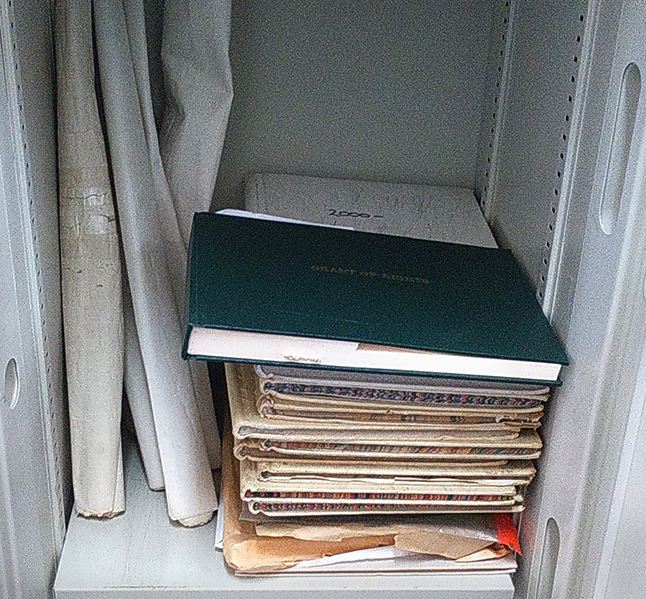 Cumbersome burial registers
The Burial registers held by WTCC were also less than ideal for performing look ups…
"Our burial registers date back to the early 1900s with approximately 2,500 records. As you can imagine to locate information, I had to search through several years of physical records - particularly as I always search a year either side of the date given by the searcher, just in case" says Terry on how the registers were used.
"We had a card index - which was slightly easier to use, but was incomplete and not kept up to date. So, I often just searched the original registers, which took up a lot of my time and meant I couldn't focus on other tasks."
It was clear to Terry that long term solutions needed to be found to make both the register records more accessible and preserve the fragile, important, cemetery maps.
Solution – Digitising the plot maps and registers
After a discussion with one of our digitisation consultants, it was decided that:
• Fragile plot maps would be digitised - captured to 200ppi master Tiff & Jpeg
• Digitised plot maps would be reprinted on tough, weather resistant DuraMap material – for day to day use
• Burial records would be digitised – captured to 300ppi master Tiff & Jpeg
• Information from burial records would be captured via transcription
TownsWeb imaging technicians digitised the large format plot maps and burial registers at our specialist digitisation studios.
Pictured below: A digitised page from WTCC's burial registers (names concealed for this post to comply with Council privacy policy).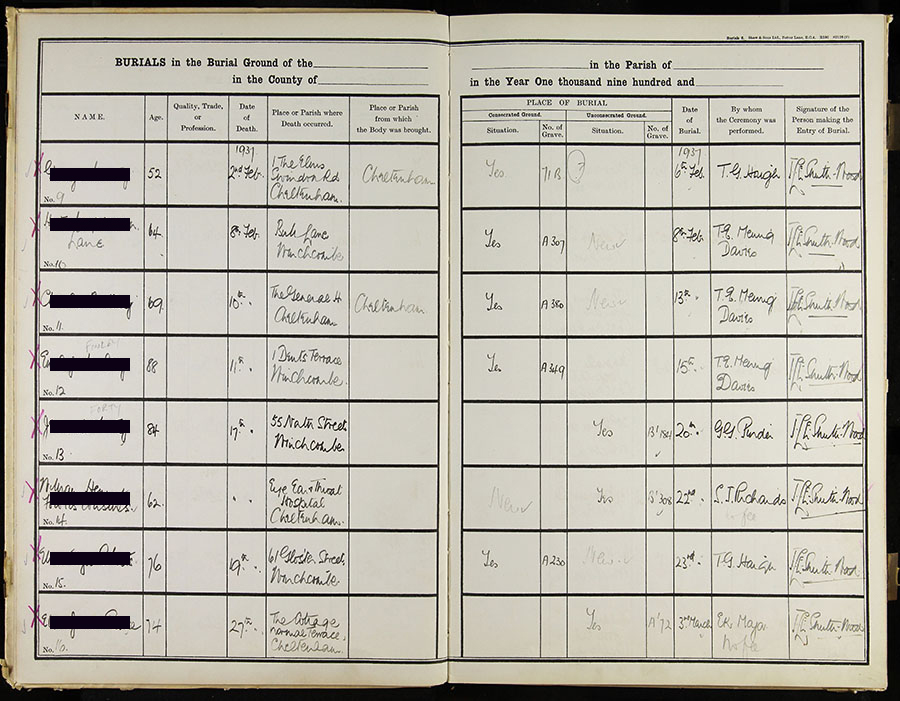 Transcribing the information within the records
The burial registers' pages were not only digitised to make them viewable via computer and tablet, but the handwritten information contained within them (such as Forename, Family name, Date of Burial) was also transcribed and captured as digital text.
Capturing the text data in this way allowed searches to be performed against it and look ups performed instantly via Chronicle, once the data had been imported into the Chronicle Lite cemetery look up system.
Making the digitised records accessible with Chronicle
Having the burial registers accessible through Chronicle Lite has been extremely beneficial to WTCC and has made performing look ups virtually effortless for Terry, as she explains:
"In terms of dealing with look ups, I can now search via Chronicle in seconds for the scanned images and plot numbers. Compared to when I was working with the physical burial records, Chronicle is so quick and easy to use.
In fact, within an hour of the system being sent live, I'd already used it to solve a customer query. Chronicle is a great system and in the short time I have been using it, it's already become second-nature."
Outcomes for Winchcombe Town Council Cemeteries
"Having the records digitised has saved me so much time. With the burial records, there is no need to search through pages and pages anymore – or even touch the physical registers at all. I can search using Chronicle in seconds" said Terry, sharing the positive outcomes of the digitisation project.
"And when I need to allocate and show customers plots, instead of the brittle original maps or section photocopies, I use the DuraMap prints. They are virtually bulletproof! And can be handled and written on, no problem. Unlike with the originals, I don't need to worry about taking the reprints out in the field – even in wet weather.
I think having the burial registers and Winchcombe cemetery maps digitised has been the best decision the Council's ever made."
More Cemetery digitisation information
For more information about our cemetery record management system, take a look at our Chronicle Lite page. Or read more about how DuraMap reproductions helped Liverpool City Council Cemeteries and Crematoria.