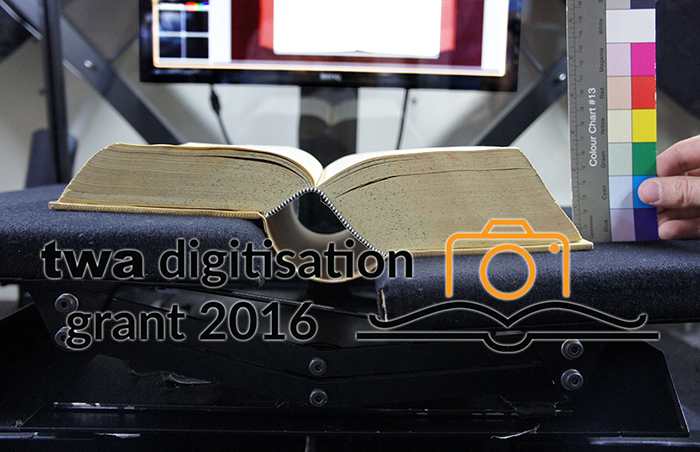 This month marks the launch of our brand new TWA Digitisation Grant, a chance for you to get a helping hand in making that digitisation project you've had in mind a reality.
Grant awards up to £4000 available
The new fund will award grants of up to £4000 to archives, libraries, museums and galleries looking to digitise some of their cultural heritage collections – provided to the winners in the form of TWA digitisation services to that amount.
Our What we fund and Who is eligible pages provide more detail on this.
Judging the Digitisation Grant Applications
We've been fortunate enough to secure a panel of experienced and distinguished heritage sector professionals to judge applications for the Grant and select the winners…
Two of our judges, John Chambers and Claire Adler, have long standing professional associations with the ARA and the HLF respectively. Whilst our very own senior digitisation consultant Paul Sugden completes the panel, bringing 10 years of experience and a keen eye for a vibrant project.
How do I Apply?
If you are interested in applying for the grant, or would like more information before making a decision, visit the TWA Digitisation Grant 2016 homepage. We wish you the best of luck!
*Deadline for Grant applications 31st August 2016*