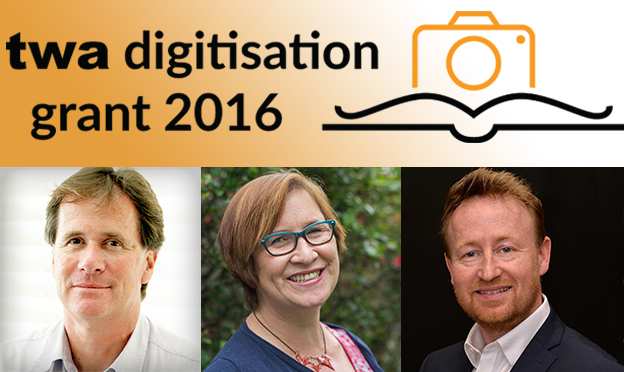 And so the applications deadline for the first ever TWA Digitisation Grant has now passed…
The response to this grant has been phenomenal – with bids from over 80 of the most prestigious archives, museums, special collections libraries and galleries being submitted. Each and every one promised a fascinating and unique digitisation project.
Receiving your proposals has been a fantastic experience, but now the most challenging part of all is upon us. Two winners must be chosen; one to receive the primary digitisation award of £4K, and one to receive the secondary grant of £1K of digitisation services.
Winners to be announced 19th September
This decision falls to our judging panel, three experts who each have a lifetime of expertise in the industry - John Chambers, Chief Executive of the ARA; Claire Adler, Heritage Lottery Fund appointed an expert advisor; and finally our own senior digitisation consultant Paul Sugden, who brings ten years of experience in planning and executing digitisation projects for our clients.
Of course this task is far from easy. Response to the grant has given our judges a plethora of deserving projects and each one presents a strong case for the primary award. Over the next few weeks they will evaluate and score each application, with the winners being the two bids with the highest average scores.
The winners of the awards will be announced on this blog on 19th September, so check back here then or sign up for our email updates below.
We wish the best of luck to all the institutions that applied and thank every one of you for your applications.
Sign up for updates on future TWA Grants
To find out the winners first, and for updates on future TWA Digitisation Grants, sign up for email updates here.