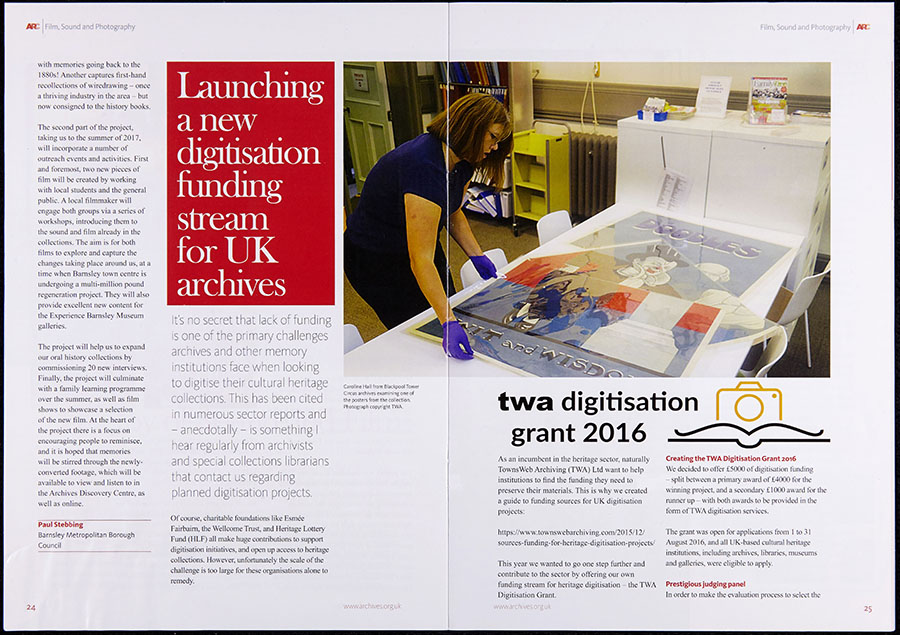 I'm delighted to share that an article about our TWA Digitisation Grant 2016 is featured in this month's Film, Sound & Photography special edition of ARC magazine.
The article shares our motivations and thinking behind launching the Digitisation Grant, as well as the core criteria our judges used to assess the applications. It also includes a word from the two 2016 winners, Argyll & Sutherland Highlanders Regimental Museum and Blackpool Tower Circus Archives, about their projects and how the funding will help achieve their aims.
If you have a copy of the February issue of ARC magazine, the TWA Digitisation Grant article can be found on pages 24-27.
Digitisation Grant 2017
Following the large number of applications last year, we plan to open another round of TWA Digitisation Grant funding in Spring 2017. Sign up to receive details of the 2017 funding via email as soon as it is available.