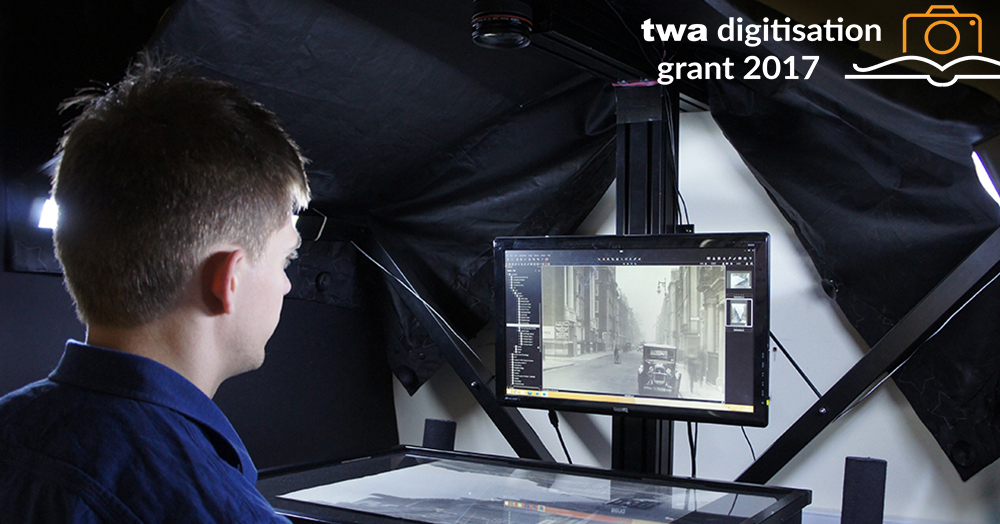 We launched the TWA Digitisation Grant last year, as a way to contribute to the heritage sector and to support UK cultural heritage institutions that wanted to digitise their archive collections, but were unable to due to funding barriers.
Following incredibly positive feedback for last year's grant and a whole host of truly excellent applications from all manner of archives, special collections libraries, galleries and museums, we have re-opened the Digitisation Grant again for 2017 with a fresh tranche of funding.
Digitisation Grants of up to £5000 available
This year's Grant follows the same format as in 2016, with funding grants of up to £5000 available - provided to the winners in the form of TWA digitisation services to that amount. You can find out more about the amounts on offer and eligibility criteria on the 2017 Digitisation Grant page.
Distinguished judging panel returns
We are delighted to have our esteemed panel of judges returning to assess this year's applications. The panel includes John Chambers, chief executive of the ARA; Claire Adler, heritage consultant and HLF appointed expert advisor; and Paul Sugden, senior digitisation consultant at TownsWeb Archiving.
Last year's Grant winners
If you would like to read about the fantastic projects which won last year's Digitisation Grants take a look here.
How do I Apply?
If you are interested in applying for the grant, or would like more information before making a decision, visit the TWA Digitisation Grant 2017 homepage. We wish you the best of luck!
*Deadline for applications 7th July 2017*