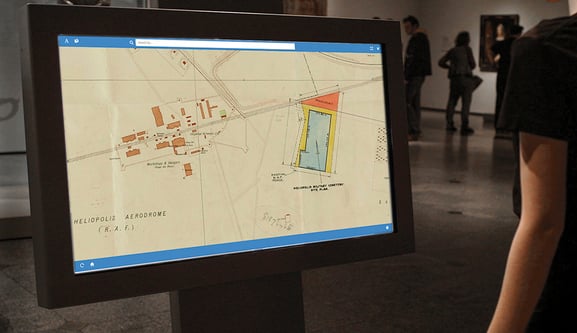 In addition to PastView's BookExplorer feature, with 3D page turning, PastView also boasts PageExplorer: a digital archive viewer with the same intuitive features and equivalent level of engagement, but designed specifically for displaying single image/page archival content.


Digital viewing of maps, artwork and photographic collections
PageExplorer is perfect for the online display of digitised artworks, posters, photographs, maps, newspapers and manuscript collections. It provides a compelling interface for users to naturally and easily engage with your images and records.


PageExplorer at a glance
Cutting edge viewer for digital image collections
Displays beautifully across all devices
Display full screen or integrated on web-page
Intuitive 'Zoom' tool for detailed viewing
'Rotate' function for viewing landscape
Integrated OCR text search & on-page highlighting
Supports pop up display of metadata
Runs seamlessly on all modern browsers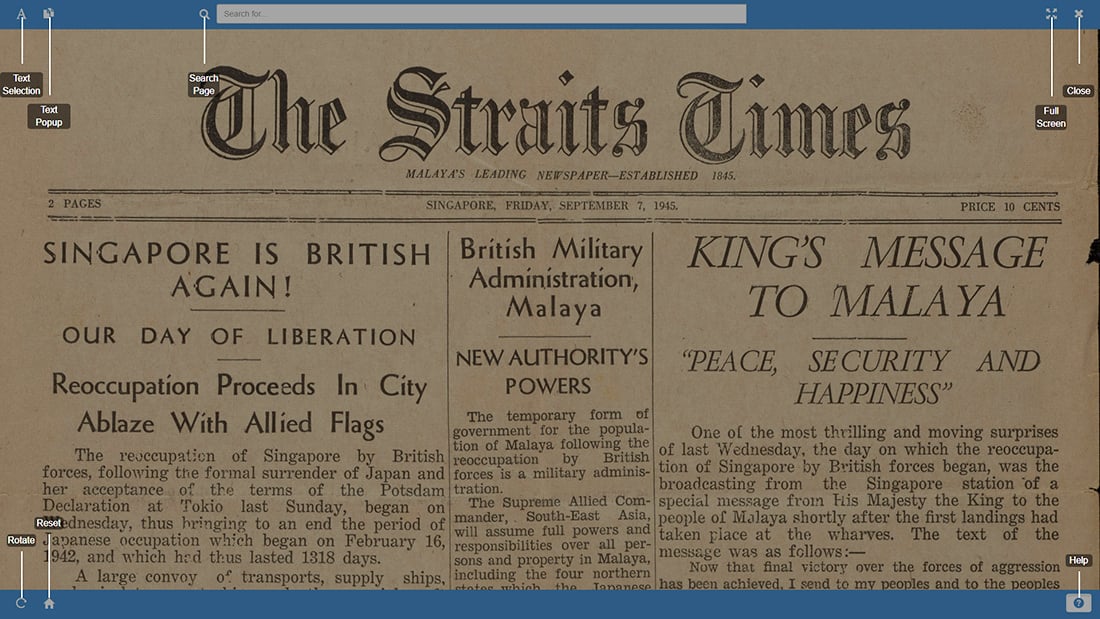 Image above: PastView's PageExplorer interface with Help tips enabled. Click image to enlarge.


Deep Zoom and Pan for viewing fine detail
By simply hovering the cursor over an area and using a mouse or double click (or pinch-and-zoom on smart phones and tablets), PageExplorer allows for effortless deep zooming to an incredibly fine standard of detail. Panning across images is also easy and intuitive – with a click and drag of a mouse or touch and drag on touchscreen devices.
Image above left: PageExplorer displaying blueprint in wide view. Above right: Lower left quadrant expanded with PageExplorer.

Metadata Search and OCR text highlighting
Where written content of an image or record has been captured via optical character recognition (OCR) to be used as textual metadata, this metadata can be instantly searched using PageExplorer's integrated search bar.
All identified occurrences of the search terms on the page or image are then highlighted and the total is displayed in the search bar. There is also an option to allow the user to view the OCR metadata for the image/record as plain text; ideal for researchers who may wish to copy and paste the text content for their own purposes.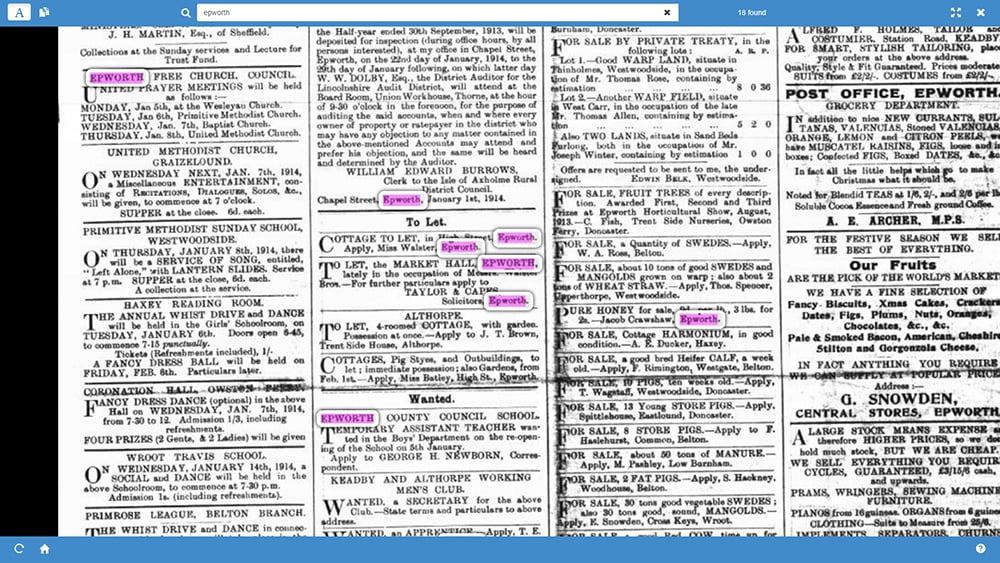 Image above: OCR text search and highlighted on-page results using a newspaper record in PastView PageExplorer. Click image to enlarge.


Watermarking to protect copyright
As with all PastView display features, PageExplorer offers integrated watermarking on images to protect against copyright infringement. This is completely customisable by a designated PastView administrator, allowing you to control the text or watermark image by adjusting size, placement and opacity.
Try out PageExplorer for yourself
Discover it for yourself and browse through our specially created PageExplorer demonstration collections.