This morning we announced the winners of our third annual TWA Digitisation Grant! The Grant offers funding of up to £5000 to enable UK cultural heritage institutions to digitise their collections and open up access to them online, you can watch the full winners announcement video below.
TWA Digitisation Grant 2018: Winners announcement!

Posted by TownsWeb Archiving on Thursday, 2 August 2018
Huge congratulations to our two deserving winners! You can read more about the two winning projects and institutions below (though of course *spoiler alert* if you're reading this having not watched the winners announcement video above!).
Recap of the Digitisation Grants on offer
This year, as in 2017, we offered two main Grants for cultural heritage digitisation: a Secondary (or runner up) award for £2000, and a Primary award of £5000.
We are also offering £500.00 of match funding to all of the Grant applications that were shortlisted (if you're reading this having applied for the Grant and aren't sure if you've been shortlisted, we'll be contacting all of the shortlisted applicants shortly).
TWA Digitisation Grant 2018 winners
Primary Winner - £5000: Bexley Archive and Local Studies Centre
Project: Kentish Times negatives digitisation
Applicant: Gemma Cook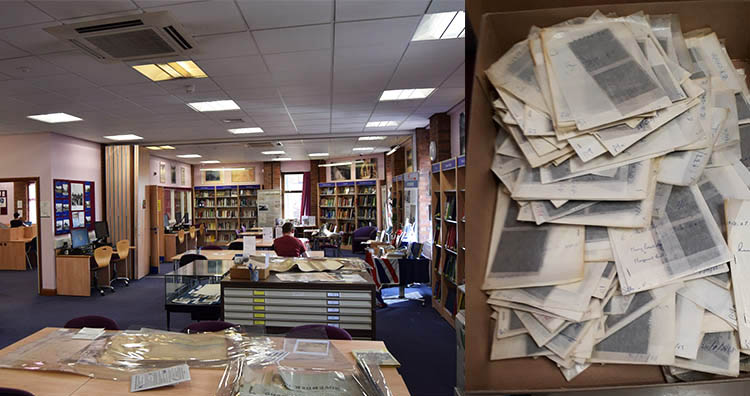 Above: Bexley Archive and Local Studies Centre (left), and a selection of film negatives from the Kentish Times collection (right).
Bexley Local Studies and Archive Centre won the first prize award, the Primary Grant for £5000, with its proposed project to digitise a large proportion of photographic negatives from its Kentish Times Newspapers collection. The project was submitted by Bexley Archives manager Gemma Cook and plans to digitise 15,000 unique negatives, which feature photographs taken by Kentish Times photographers between 1964-98. The digitised collection will then be made digitally accessible via interactive terminals in the Local Studies and Archive Centre.
Secondary Winner - £2000: The Royal Mint Museum
Project: Digitising the Waterloo Medal Roll
Applicant: Sarah Tyley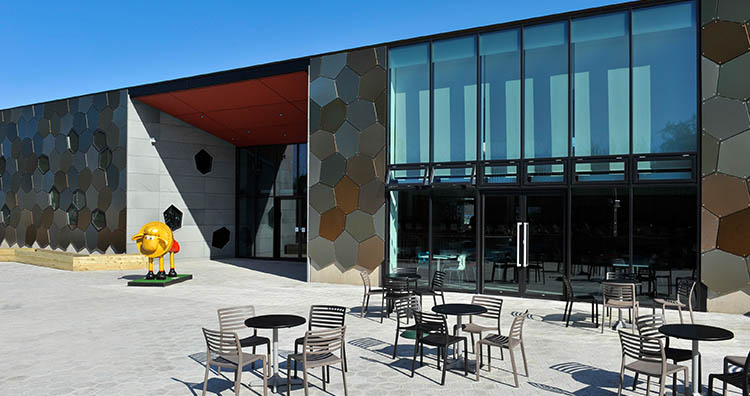 Above: The Royal Mint Museum Experience - where the Waterloo Medal Roll is currently on display
The Royal Mint Museum project aims to digitise the bound handwritten medal roll, that lists the names of all those who were awarded the campaign medal (which the Royal Mint produced) for taking part in the Battle of Waterloo. It then plans to transcribe each of the 41,920 entries to create an interactive, searchable digital version of the medal roll – which will be added to the Royal Mint Museum website and the Royal Mint Experience exhibition.
Below: The Royal Mint Museum's Waterloo Medal Roll

A word from The Royal Mint Museum
On hearing the news of the win, lead applicant Sarah Tyley, said…
"The Royal Mint Museum is extremely pleased to have been awarded this grant to digitise the Waterloo Medal Roll. The volume is a significant part of the Museum collection and this project will increase access to it. The Roll is central to the Museum's wider Waterloo collection and is of interest to a diverse audience. It is hoped the digitised copy will provide a new resource for genealogists, social and military historians, while at the same time allowing the Museum to keep the book on display in the Royal Mint Experience."
Congratulations to our winners!
We would like to share massive congratulations with both winners of the TWA Digitisation Grant this year. They beat off a lot of strong competition and are both fascinating projects that we can't wait to see come to fruition.
Congratulations also to all of the other institutions that applied and that were shortlisted. If your organisation applied this year and wasn't successful, or if you didn't have time to apply for this year's Grant, read on below to find out about next year's funding…
Until next year... TWA Digitisation Grant 2019
As the response from the sector has been so positive over the last three years, and because there were so many excellent projects that we weren't able to fund this year, we plan to run the TWA Digitisation Grant for a fourth time next year.
The TWA Digitisation Grant 2019 will launch in Spring and to receive information about the Grant as soon as it is available subscribe to our email updates.