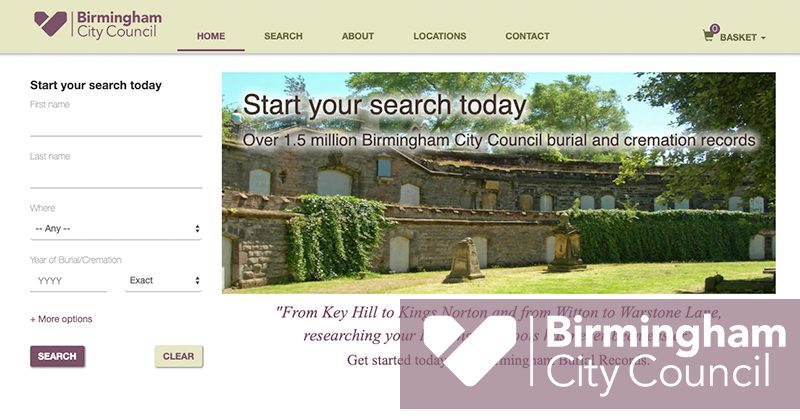 Townsweb Archiving were consulted by Birmingham City Council because, like many authorities, they were faced with the very real concern around how to preserve their vast physical burial and cremation archives. There was also the issue of how long it was taking staff to physically search records for members of the public, not to mention the risks posed by overuse or disaster, such as fire, theft or flood.
Publishing – making records accessible
After Phase 1, when the digital and transcription process was successfully completed, Birmingham City Council's next big decision was how best to publish their newly digitised archive.
They were looking for a system that would be quick and easy to use; one that would free up valuable staff time. TownsWeb Archiving were thrilled to be able to offer a solution in the form of PastView Chronicle. This version of our popular digital archive management and publishing software has been specifically tailored for use by Cemetery and Crematoria Offices.
Phase 2 - Publishing and Revenue
Making digitally archived records instantly accessible online, with the option for downloadable and printed copies for a small fee.
What was the solution?
What was the solution?

PastView Chronicle – what is it and how does it work?
What we were able to offer Birmingham City Council was a proven and secure hosted system that has been trusted by over 30 clients with more than 10 million archived items. The system allows for accessibility – both private and public – while preserving fragile and sensitive records and data. PastView Chronicle ticked all the boxes for the Birmingham City Council, and TownsWeb were very pleased to be able to provide this as an integral part of the overall project. This meant that Birmingham City Council didn't have to go elsewhere for the all-important Phase 2!
Keeping archives secure online
Birmingham City Council wanted to ensure that all of the content within the registers was captured, for the sake of preservation, but enabling public access raised the potential for breaches in protected data. As a result, TownsWeb Archiving worked closely with them to understand what content should be available for public viewing and what should be restricted. Our digitisation team then carefully redacted specific columns, and settings within PastView Chronicle allowed them to set permissions for exactly who could see what data. In addition, the option to include watermarks was also made available, keeping full ownership and control with Birmingham City Council.
And a beautiful PastView website to boot!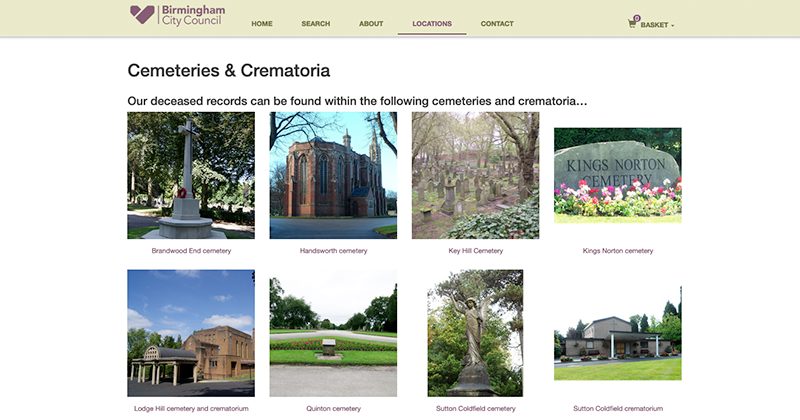 For Birmingham City Council it was vital that there was a user friendly system in place, not only for the staff, but for members of the public too. TownsWeb Archiving immediately set about consulting with Birmingham City Council on their specifications and preferred 'house style' for a smooth transition between their existing website, with multiple council functions, and the new burials and cremation website, so the look and feel would be consistent. Our IT team went on to build a beautiful bespoke website that was in keeping with the authority's cosmopolitan and vibrant community. Birmingham City Council then took advantage of the flexibility that their new website had to offer, setting about adding content and additional pages to really make it look and feel unique to them. With a straightforward keyword search system, 'add to cart' icon and card payment facility, Birmingham City council's user experience is guaranteed to be one of ease and quality.
Opportunities for revenue generation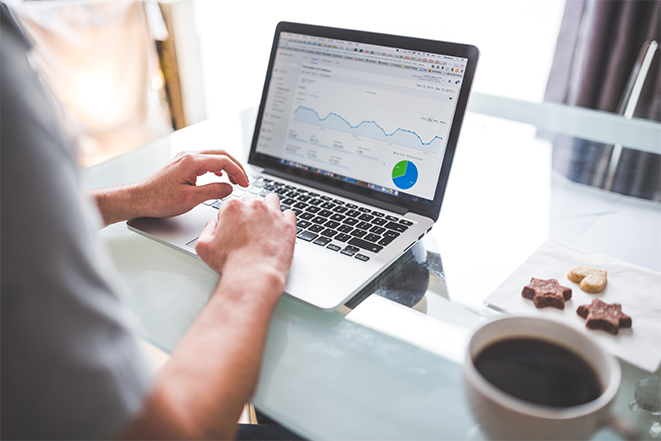 There is no question that digital archiving saves time searching through old, heavy and sometimes quite faded historical records, but what if it also meant the opportunity to generate revenue? In possession of around 1.5 million historical records, Birmingham City Council's position clearly illustrated how much potential there was for revenue generation. Digitally archiving and preserving important historical records is of great public importance and benefit, but it also incurs costs. Being able to recoup some of these costs by making the project financially viable, in a climate of continued cuts and budgets, is something that many councils have come to see as sensible and prudent.
For Birmingham City Council it was important that members of the public could rely on the search service that had previously been chargeable when visiting the cemetery offices and was now being offered free of charge, but with the option to request paid download or print copies. With the freedom to add all manner of content later down the line, and a reliable system that makes finding and downloading that content quick and easy, Birmingham City Council have started a process that will continue to generate revenue for years to come; one that will enable them to grow and develop the high quality public service they already have to offer.
What's next for the Birmingham City Council?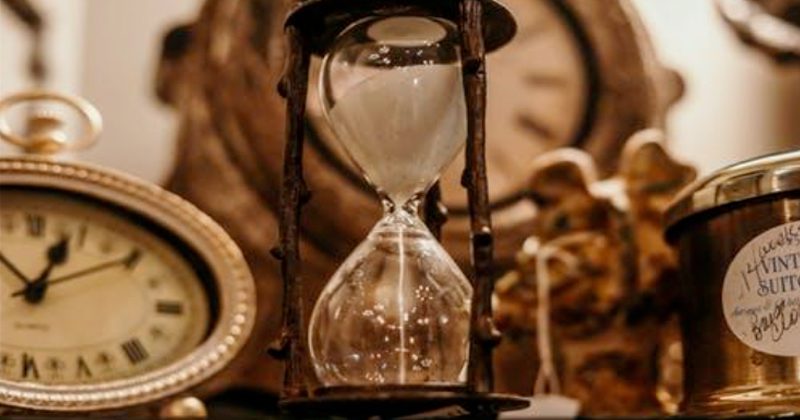 Going forward
It was agreed in Phase 1 that digitisation would be a continuing responsibility for Birmingham City Council but, at the close of Phase 2, what are their potential next steps?
Digitisation, Transcription and publishing with PastView Chronicle opens up a whole range of options for Birmingham City Council, to include the addition of:
Inscriptions
Headstone photographs
Plans
Maps
Records of births
Records of deaths
Records of marriages
War records
Army diaries
Newspaper stories
Obituaries
Once again it was such a fantastic opportunity to continue working with Birmingham City Council on the next phase of their digital archiving project; seeing all the components finally come together to form one cohesive and bespoke system for preserving, publishing and accessing burial and cremation archives and generating revenue as a result. Burial and cremation records are no doubt the most precious historical archives, linking current and future generations to those that came before them. TownsWeb Archiving are proud to have been a part of Birmingham City Council's journey and to be able to share the story with you.
Here's what they had this to say about their experience during Phase 2 of the project:
The feedback from our cemeteries staff using PastView Chronicle has been absolutely fantastic. They now don't know how they managed without it and wish that we'd have undertaken the project sooner!
Furthermore, with the records being hosted online, staff at any site can now access each other's records, something that wasn't possible when we had to physically refer to the registers. The project has also controlled a health and safety risk of injury from the regular handling of such enormous and heavy registers and also works to preserve the longevity of the physical registers due to the reduced amount of handling
We have received a huge amount of positive feedback from members of the public using the system, a number of whom have been trying to trace family members for many years with no success and have been able to trace these records within a few minutes using the new system.
I really can't express more appreciatively how impressed we are, not only with the system and the Birmingham Burials website, but also the efficiency and professionalism of everyone that we have come into contact with at TWA.
Bev Nash
Registrar (North)
Birmingham City Council Bereavement Services Director
Get in touch & find out more
Feel free to visit the Birmingham Burials website in order to search the 1.5million + records.
If any aspects of this case study are familiar to you, and you are looking to protect your own burial and cremation records, or similar types of content, then please do get in touch. You can use the online contact form or, indeed, telephone our offices here at TownsWeb Archiving. As always, we look forward to hearing from you and supporting you with any queries you may have.
Demonstrations
If you would like to find out more about our services, please contact us.