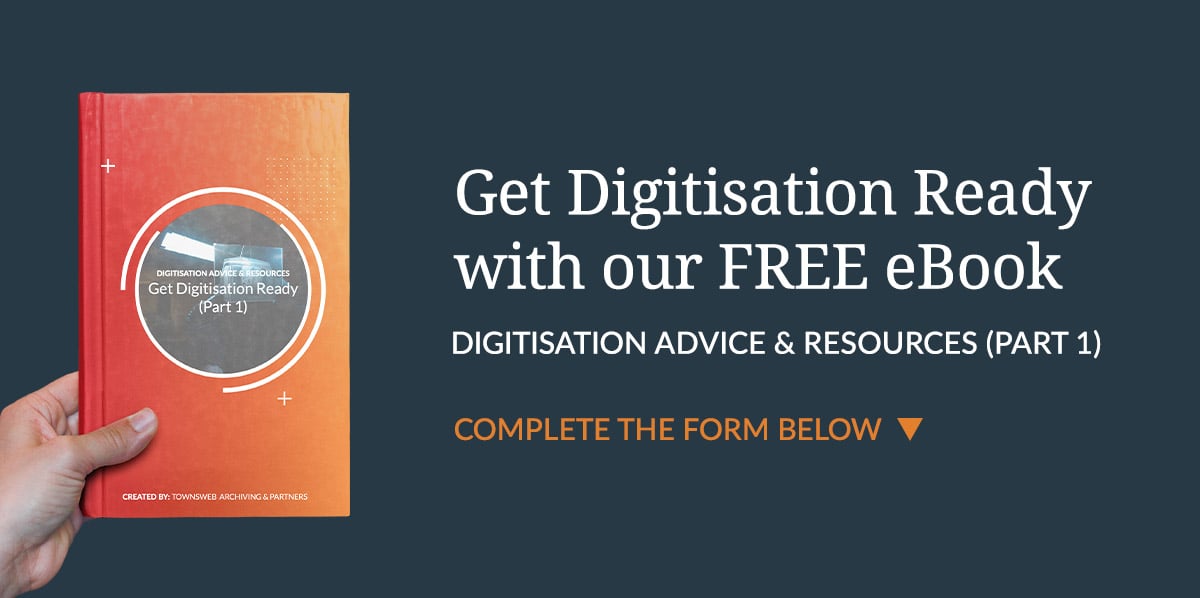 Looking to digitise? Find everything you need to know in our new eBook!
We've just released the first of a two-part eBook that talks you through the most important aspects when it comes to embarking on a digitisation project. You can sign up for the first part by simply filling out our online form. You will receive your eBook: Get Digitisation Ready (Part1) straight to your email.
Whether you intend to outsource your digitisation project to experts (like TWA), or carry out the work in-house instead, you will be ready to take that first important step.
Best wishes and happy reading from everyone at TownsWeb Archiving!
Download the FREE eBook: Get Digitisation Ready (Part 1)


Complete the form below and we will send the eBook straight to you inbox!