Audio Visual Collections are a really interesting material to be found within the archives and historically a very popular method for capturing important moments and events. Unfortunately, the means by which this type of material is viewed and accessed is fast becoming obsolete, which has led to important and precious content being trapped within the format it was initially created. There are many forms of audio visual content to include Betacam, Betamax, Compact Audio Cassette, Compact Disk, Hi8, MiniDV, Reel Film and VHS.
This material is particularly vulnerable to wear and tear, common issues being scratches, tears and mould (which presents as a white powder residue and results in poor image quality and tape damage). Thankfully, digitisation resolves these issues, protecting your audio visual content and making it more accessible.
For a sleek and universal way to share your heritage media, to include oral histories, stories, short films, and interviews, PastView's media player feature offers a diverse range of ways for your visitors to engage with and discover your digitised and born-digital analogue film and tape collections. Just upload and go! Visitors will benefit from everything your A/V collections have to offer, enjoying the bigger picture and returning time and again.
When researching your A/V archive you will want your users to be able to easily and quickly search across your entire collection, drilling down the results to exactly what they are looking for. PastView's site search is a comprehensive facility powered by attributes, optical character recognition (OCR), and transcription (including audio transcription), all of which work together to gather the relevant content from within your archive, which can then be narrowed down through a range of filters to reveal the most targeted results.
Feature your A/V items across multiple collections to increase the chances of finding them. By creating more than one collection structure for the very same content, for example a collection structure for 'date' and a collection structure for 'location', you can more easily broaden the pathways through your collection to specific items, making them more accessible and increasing their chance of discovery. The presence of related collections alongside search results offers visitors direction and exposes content they might otherwise have missed.
Opt to transcribe your audio content into typed text with item audio transcription and take your audio content to another level. Specialist software is used to create a readable record of your audio content, formatting so as to identify who is speaking and exactly what they say. Thanks to software that time stamps this information, it becomes possible to locate specific content at exactly the point it features in the recording, taking you straight to the words and phrases you are looking for.
Make specific A/V items within your collection more superior by securing them behind password protected logins. The members area enables you to make your A/V collections more structurally sophisticated while, at the same time, making your archive more financially self-sufficient, creating opportunities to generate revenue from your most popular and exclusive items. You can also grow your community of loyal followers and identify them more easily for the purposes of targeted communications, events and updates.
National Jazz Archive - Access jazz interviews online with PastView!
Find out how the National Jazz Archive are sharing their famous jazz artist interviews through PastView. Time stamped audio means users can now search for specific words and phrases within the archive's audio visual content, taking them directly to where this appears in the interview.
Learn more about this project:
blog.townswebarchiving.com/pastview/2019/10/national-jazz-archive-a-celebration-of-jazz
Visit the website: nationaljazzarchive.org.uk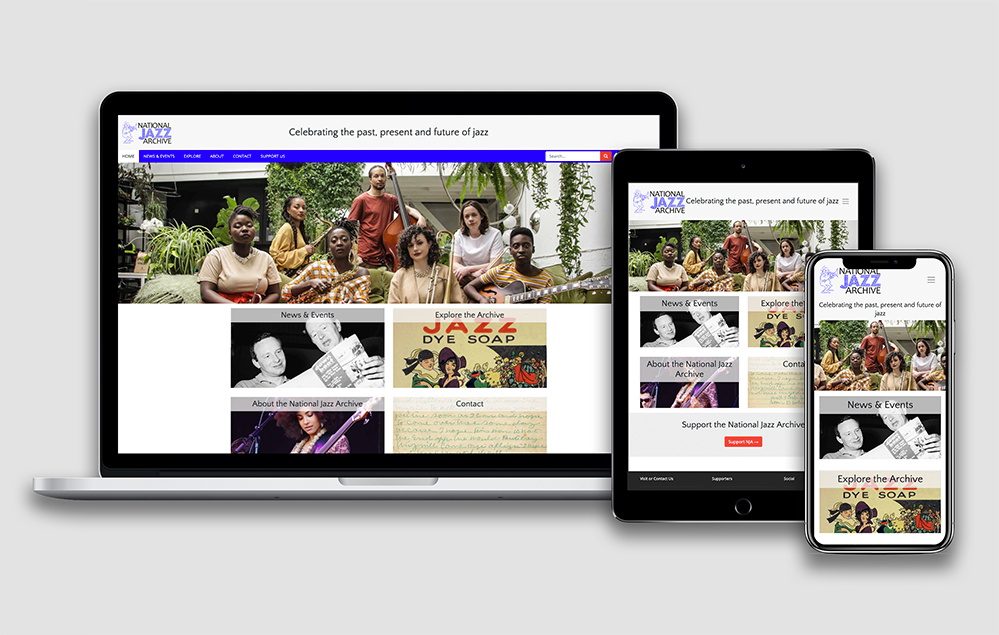 If you would like to see how PastView can work for your digitised audio visual content then sign up to the PastView Playground and try it out for size. Just upload a few items from your archive, select the options and features, and see how PastView could look and sound for you.