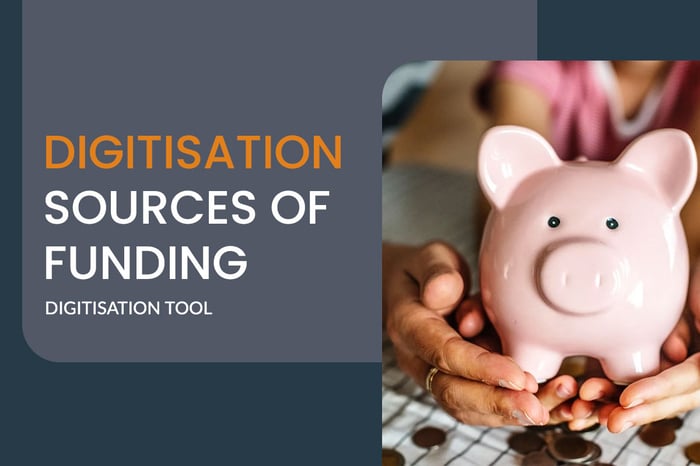 Sources of Funding – a quick directory
Last Updated: 20th January 2021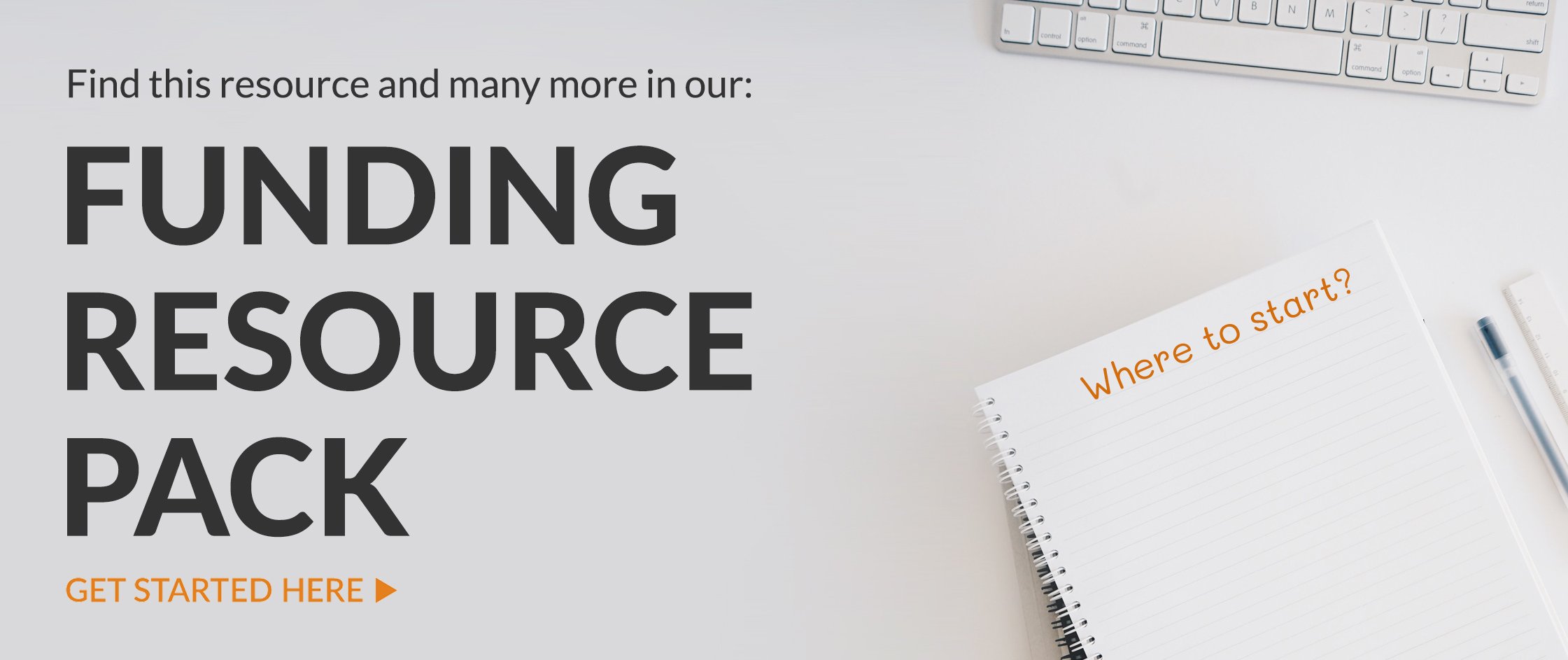 Anyone who has embarked upon a digitisation project will know that this comes at a cost. From initial collection and transportation of delicate archives to the digitising, transcription and publishing of that material, time and handling adds up. Consequently, funding can present a real issue.
This is exactly why TownsWeb Archiving set up their annual grant scheme back in 2017, and it looks set to continue for the foreseeable future. This year (2020) we saw three successful winners, but demand was high and many applicants were unsuccessful, which is hard for everyone. However, there are other funding options available, so if you were one of those organisations, don't be disheartened, we've made a quick reference directory to help you find that vital funding you are looking for.
It is our hope that through new and existing funding opportunities, the barriers and obstacles to digitisation will slowly and surely be overcome, paving a much smoother journey from physical to digital, and the freedom, security and accessibility that this provides.



COVID-19 Update: July 2020
COVID-19 seemingly sprung from nowhere in early 2020 and has since caused unprecedented upheaval and uncertainty across all sectors. Sadly, the heritage sector has been one of the areas worst hit, as a result of closures, lockdowns and social distancing measures. Funding has consistently been an issue for organisations, but the priorities for funding have now changed, as have the ways in which organisations are looking to share their content - both remotely and in preparation for the further financial challenges ahead. Consequently, a number of funding bodies have made changes to their grants and the process through which they are applied for and approved in an attempt to meet the crisis where it's needed most. We have identified some of these organisations and brought them to the top of our list of funding options, to try and take some of the legwork out of your research.



New Sources of Funding:
The following are a selection of funding options that cover a variety of needs resulting directly from the pandemic crisis:
Heritage Emergency Fund
The Heritage Emergency Fund is looking to support organisations at immediate risks, providing stability through the following grants (now closed, dates TBC):-
Grants of £3,000 - £50,000: https://www.heritagefund.org.uk/funding/heritage-emergency-fund/3-50k
Grants of £50,000 - £250,000:
https://www.heritagefund.org.uk/funding/heritage-emergency-fund/50-250k

Arts Council England
Arts Council England have recently announced a rescue package of £1.57 billion in grants and loans and, though this is yet to be set out more clearly, it is understood that this will be available to heritage institutions across the UK and will include "bricks and mortar organisations such as theatres, museums and galleries".

https://www.artscouncil.org.uk/blog/governments-arts-culture-and-heritage-rescue-package
Museums Galleries Scotland
Museums Galleries Scotland have run several phases of funding since April 2020 to help support the sector through the COVID-19 pandemic. For a full list of the awards granted during this period, please see the link below.

https://www.museumsgalleriesscotland.org.uk/funding/covid-19-emergency-funds-awards/
Adapted Sources of Funding:
The following funding options consist of existing grants that have been adapted as a result of COVID-19, in attempt to make them as responsive as possible
Townsweb Archiving
The TWA Digitisation Grant opened early this year and has been adjusted to award three winners the sum of £3,000 each and an equal chance to "protect, preserve and make accessible their precious holdings". Shortlisted candidates will each receive an optional £500 of match funding. (Currently closed. 2021 dates TBC)
https://www.townswebarchiving.com/2020-twa-digitisation-grant/


Esmee Fairbairn Collections Fund

In 2021 Esmee Fairbairn offered two funding streams for "collections engagement, offering grants of up to £90,000". In total £1.3m will have been awarded across 7 to 10 projects with grants being awarded in 2021.
https://www.museumsassociation.org/collections/esmee-fairbairn-collections-fund
Should you come across any other useful resources and funding options then, please, do let us know so that we can share these with others. We hope that by working together, as a community, we will see the heritage sector recover quickly and evolve to be stronger than ever before. Good luck and all the very best with your next application.


---
Sources of funding for Digitisation Projects:
TownsWeb Archiving
The TownsWeb Archiving Digitisation Grant accepts applications for UK based heritage digitisation projects. Applicants bidding for the funding awards of up to £6000 (3 x £3,000 for 2020) have ranged from business and local authority archives, national museums and university special collections, as well as public and private libraries and galleries.
Joseph Rowntree Charitable Trust
The Joseph Rowntree Charitable Trust provides funding to support cultural heritage digitisation projects, provided that they support or relate to one of their priority areas: Peace and Security; Power and Accountability; Rights and Justice; Sustainable Future; Northern Ireland and where work seeks to make a positive change.
Heritage Fund
An open programme for heritage projects across the UK using revenue generated from The National Lottery to fund digitisation projects and heritage enterprise by not-for-profit organisations and private owners of heritage and partnerships. There are a number of different grants available.
The Rothschild Foundation (Hanadiv) Europe
The Rothschild Foundation's overall aim is to ensure the conservation and preservation of Jewish heritage material. They offer a range of grants for charitable organisations concerned with heritage preservation, including digitisation projects, "provided the application clearly explains the purpose for digitisation".
Charles Hayward Foundation
The Charles Hayward Foundation Main Grant programme 'Heritage and Conservation' seeks to support projects that are unique and of national importance, inviting applications for UK charities in respect of heritage, preservation and conservation projects. The grant covers funding for pictures, manuscripts, books and objects for public display, use and interest. It also covers the development of libraries, museums and galleries, and adaptions of heritage sites for education.
Esmee Fairbairn Collections Fund
The Esmee Fairbairn Collections Fund is run in partnership with the Museums Association and awards up to £1.2million per year to projects that "have a strong link between relevant collections and audiences; are able to use the project to contribute to the long-term plans of the organisation(s); and are ambitious, interesting and sometimes exploratory". There are two types of grant and both have a two-stage application process.


The Golden Bottle Trust
The Golden Bottle Trust was established by the bank in 1985 to donate money to a diverse range of UK-based causes, and covers the funding to arts, culture and heritage with the aim of, "deploying some of the Trust's invested capital for positive social impacts".
The Pilgrim Trust
The Pilgrim Trust is working to preserve and conserve the UK's heritage through moderate funding made available through two grants open to UK charities for the preservation of such things as artifacts, books, and manuscripts. The Trust considers all applications for funding digitisation projects, but does give funding priority to projects it considers to be of national importance.


Marc Fitch Fund
The Marc Fitch Fund offers special project grants which are small and intended to be of last resort for projects that might otherwise fail and have exhausted alternative funding strategies. Applications are considered for the, "cataloging, scanning, transcription and study of significant primary resources".


The Wellcome Trust
The Wellcome Trust offers funding in respect of UK based archive and library collections through the Research Resources Award scheme and to those working in "a publicly-accessible library, archive, museum or digital repository". Projects must have "the potential to make a significant difference to health research in the humanities and social sciences".


Clore Duffield Grants Programme
The Clore Duffield Foundation mainly supports cultural learning in relation to museum, gallery, heritage and performing arts learning spaces for UK charities. A small number of grants are approved each year. Please note that this fund is currently on hold and under review. Please check back.
The Mercers Company
The Mercers Company offers grants under three key areas: young people & education, older people & housing and church & communities. In order to establish if your project is covered it would be advisable to email them directly with specific details.


Museums Galleries Scotland (MSG) Fund
Museums Galleries Scotland provides support to the sector via a number of funds to include the Small Grant and the Museum Development Fund.
British Academy for Humanities & Social Sciences
The British Academy for Humanities and Social Sciences pledge around £25 million in grants every year on a wide variety of projects. Their grants are primarily post-doctoral research based but digitisation of humanities and social science-based resources have been funded too. When applying for the Academy's small research grants, "applicants can propose a wide range of possible outcomes from their research. These can include the digitisation of material that will be subsequently made available online."


The Wolfson Foundation
The Wolfson Foundation has a long history of supporting the arts and humanities and recognises the importance of the cultural sector, providing grants to charities and organisations with charitable status. The Foundation offers specific funding streams for both the Performing Arts and Museums & Galleries, and will consider funding cultural heritage digitisation projects depending on the significance and importance of the collection(s) being proposed. There are two types of grants: Funding for Places and Funding for People.


Arts & Humanities Research Council
The Arts & Humanities Research Council (AHRC) offers a number of funding streams that will support the creation of digital resources, with a variety of projects funded, including their Standard Research Grants and Follow-on Funding scheme. Use their 'Funding Finder' tool to search for available grants.
The Foyle Foundation
Supporting UK charities and state schools only, this foundation operates two grant schemes open to heritage digitisation projects. The Main Grants Scheme supports charities whose work covers Arts and Learning, with priority given to sustainable projects offering a service to the general public. The Small Grants Scheme supports smaller charities in all fields providing their annual turnover does not exceed £100,000.