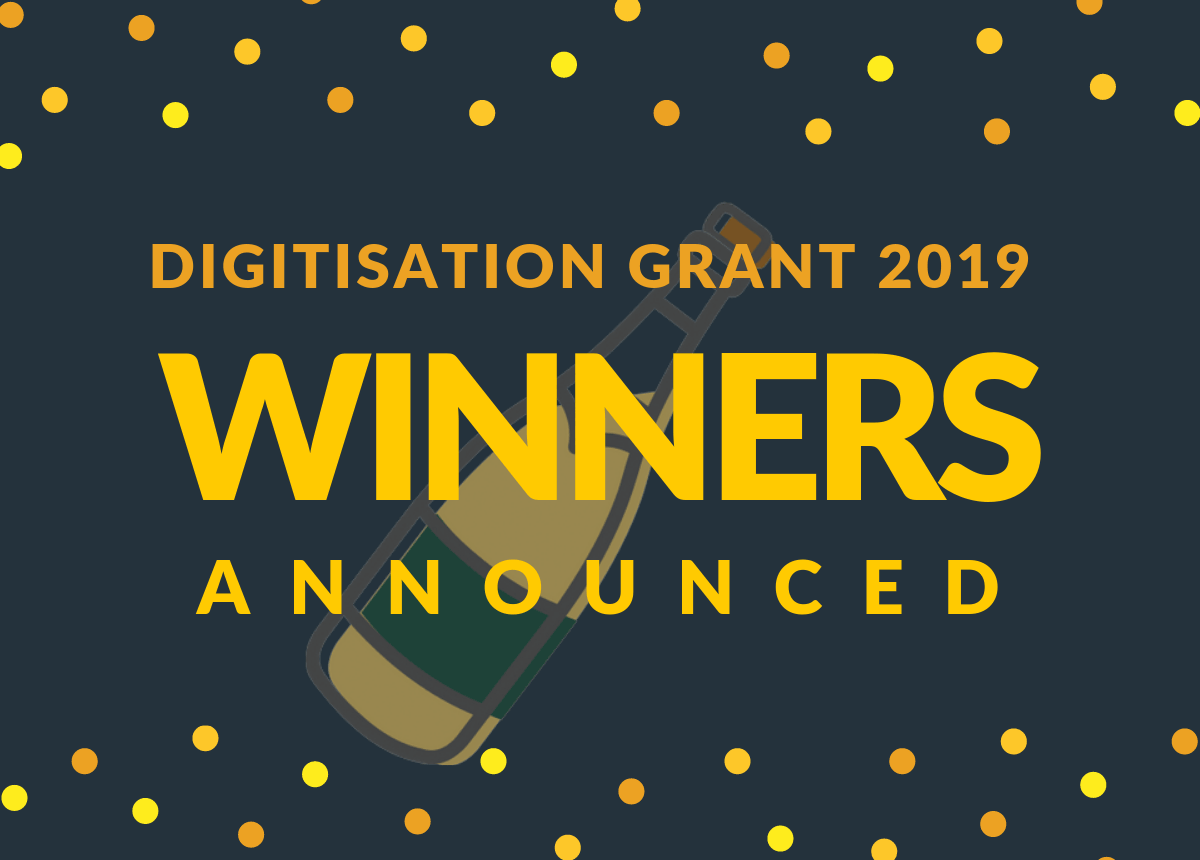 Our TWA Digitisation Grant is something we get excited about year on year because, not only does it see two projects successfully funded and a number of projects match funded, it also highlights just how much historically wonderful material there is out there. In addition, it provides the opportunity for holdings to be showcased and presented to our panel of judges, who take great pleasure in the exciting and quite rewarding discovery process.
There can only be two winners, and a selection of shortlisted applicants, but we are keen to take the time to recognise and celebrate the many worthy projects that are out there: rich in substance, history and often a valuable means of affirming identity and community. We would like to sincerely thank every single one of you for taking the time to apply and we truly hope this is a positive step towards preparing your holding for future digitisation, not forgetting, there's always next year!
So, yesterday afternoon we announced the ultimate winner of our £6,000 TWA Digitisation Grant! We were also able to declare the secondary winner of £3,000 and you can watch the full winners' announcement video below.
*Spoiler Alert* Maybe watch the video before reading the rest of this blog!
About our Winners:
At last this announcement gives us the opportunity to fully congratulate our two deserving winners and share a little bit about their projects and institutions below. We've also visited the winning organisations to find out more about their fascinating projects, watch the video to find out more.
Secondary Winner of £3,000: Alpine Club Library
Digitising Alpine Club Library Official Papers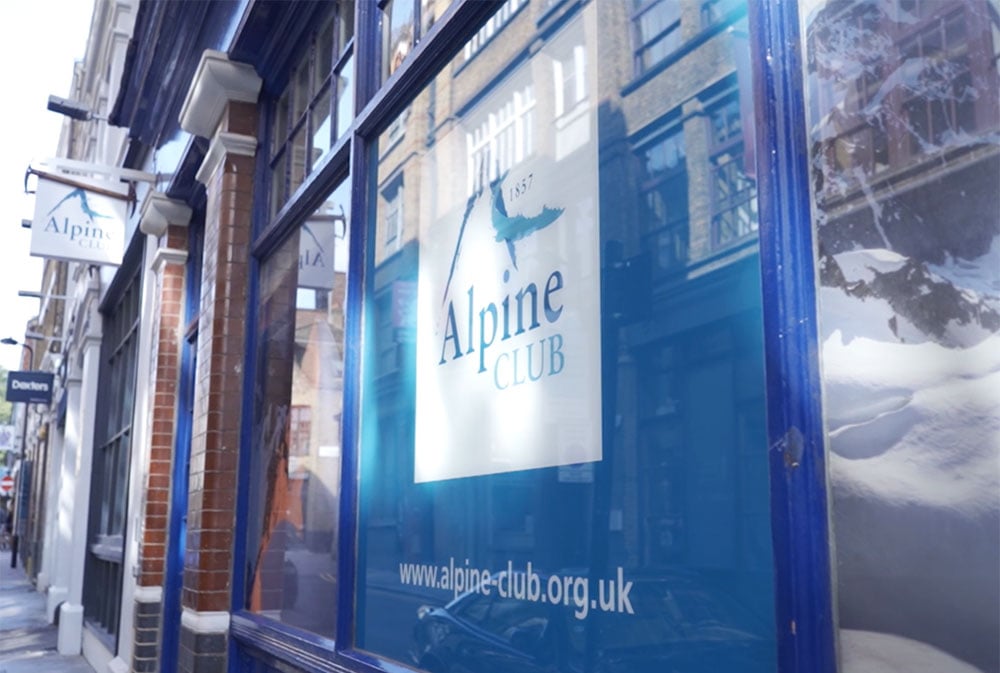 Nigel Buckley, Librarian at the Alpine Club Library applied for the grant in order to enhance their catalogue entries of official club papers. The material is entirely unique, offering wonderful insight into early mountaineering and the developments of this through the twentieth century. It is hoped that this aspect of the collection will be digitised and made available online in order to support research within this quite fascinating area.
Primary Winner of £6000: National Brewery Heritage Trust
Online Archive Project - Digitising brewing industry related archives and artifacts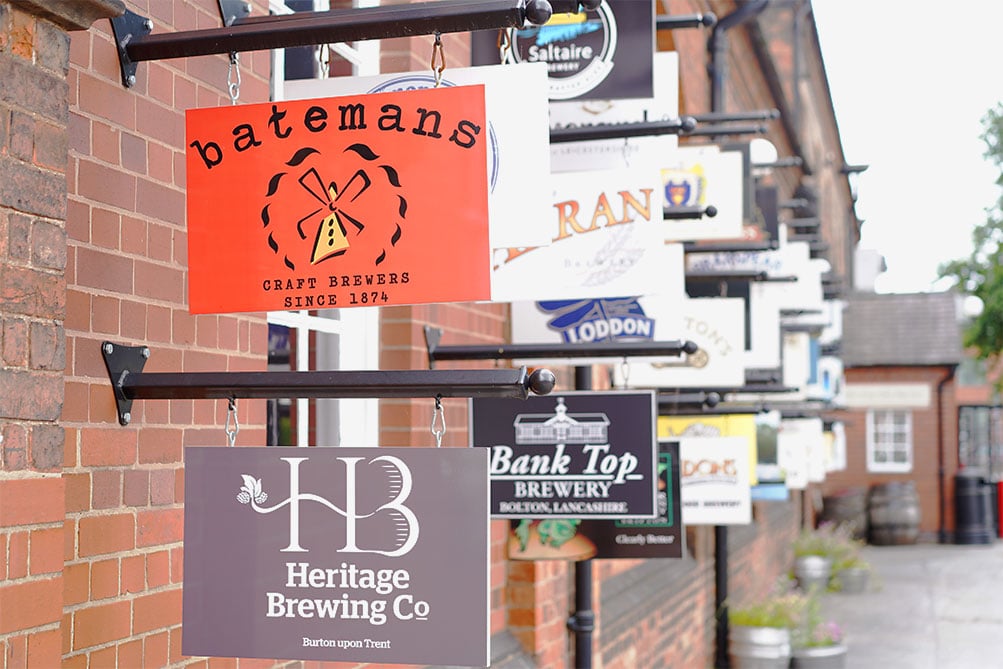 Terry Critchley, Trustee Director at the National Brewery Heritage Trust, applied for the grant in respect of their brewing industry related archives and artefacts, consisting of around 500,000 items and spanning over 250 years. The Trust are seeking to protect and preserve these entirely unique archives for future generations and to move towards making this more visible and accessible to the public. The National Brewery Heritage Trust's vision is to produce an on-line digital catalogue, listing the entire contents of the archives and artefacts.
Well earned success!
The competition this year was very strong and the quality of applications high, but our two winners shone through and we cannot wait to be a part of realising their vision.
Congratulations also to all of the lucky institutions that made it onto the shortlist, securing match funding of £500 each! We will be contacting you very soon to break the good news!
But don't despair!
If your organisation applied this year and wasn't successful, or if you didn't have time to apply for this year's Grant, then fear not. The TWA Digitisation Grant will relaunch next summer so be sure to keep abreast of developments by subscribing to our email updates and be the first to hear about when our grant re-opens.
Until next year…
For full information, details of who is eligible, and how to apply, visit the Digitisation Grant homepage.