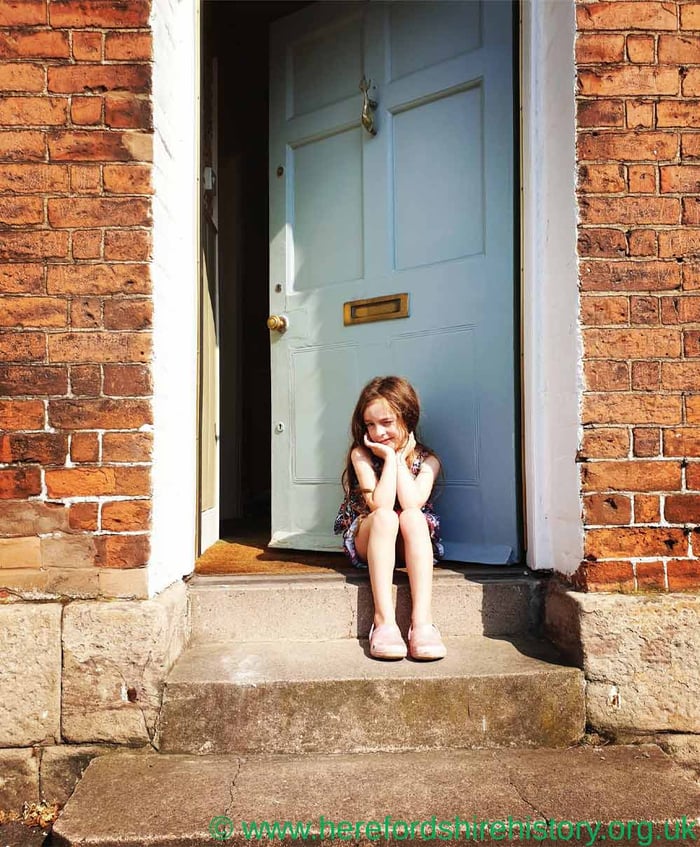 Herefordshire History - Life under lockdown
Herefordshire History have updated their website and are now live! We wanted to share the wonderful news with you and take the opportunity to highlight the lengths they are going to in marking and documenting this quite remarkable period we now find ourselves in; this unprecedented time in history.
There isn't a soul in the world that COVID-19 hasn't impacted in some way, shape or form and future generations will no doubt wish to learn all about this challenging time. They will be keen to see what living through a pandemic looked and felt like for those men, women and children whose lives were changed dramatically, almost overnight, demanding bravery, resilience and creativity to get through.
Months in, and while writing this blog post, the restrictions are still very much in place; what might once have been a quick meeting and chat has to be conducted through email and the notes written up remotely, from home, so that others might connect with the content and take part in creating their own COVID-19 face of history. You can join Herefordshire's project here.
Many archives around the world are reacting to the ongoing crisis, so we were eager to share the news gathered by Herefordshire History and their unique approach to documenting the current events. We posed a number of questions to Steven Jones at Herefordshire History and here's what he had to say in response:


Can you please tell us a little bit about your COVID-19 project?
In partnership with the Hereford Times, Herefordshire Council have invited the public to send us their photographs of lockdown for inclusion in a new collection on herefordshirehistory.org.uk. The aim was to record how the coronavirus pandemic and subsequent lockdown has impacted the lives of people around the county – from social distancing in supermarkets, to showing support to the NHS, new home working/schooling arrangements, how people have filled their time.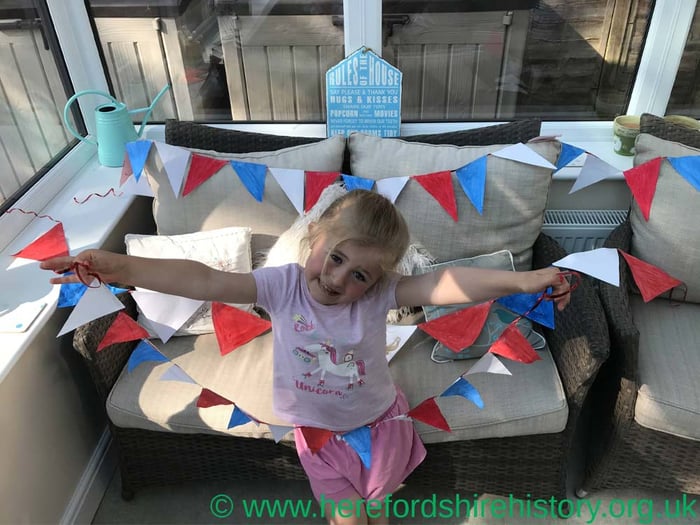 We deliberately left the brief quite open and have had a range of submissions. This will form Herefordshire Council's official photographic record of these times.


Why is it important for you to undertake this project now?
We wanted to capture the moment and document change as it happens. Also, I think it has given some members of the community a creative outlet when it is needed.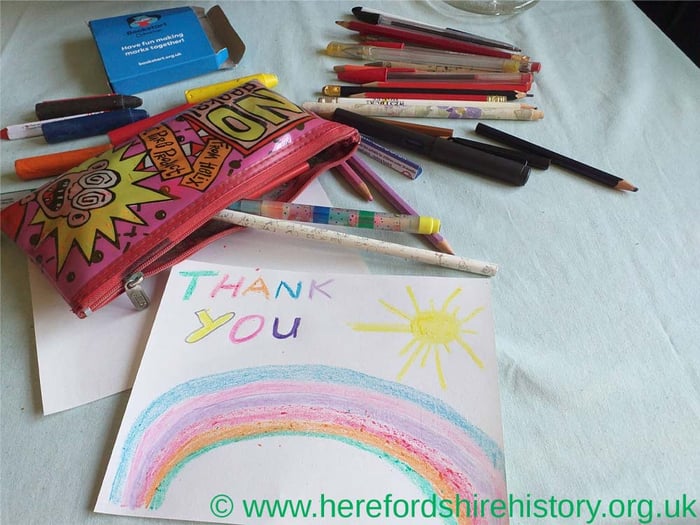 How can the community take part?
The community are invited to share their photos either using the contribute form provided by Townsweb available here, via the Hereford Times or by using the hashtag #lifeunderlockdownHT on social media.
Hi #lifeunderlockdownHT - I've been documenting the lockdown with photography as it's continued and put them all into blogs on my website. If there's any images you're interested in for the archive, let me know. I'll be happy to contribute. https://t.co/UWEO2dDSIy

— PaulLigasPhotography (@PaulLigas) June 1, 2020

Do you have any advice for other archives considering their own COVID-19 projects?
Keep the brief quite open, and allow people to interpret it in their own way. Some people have shared images of deserted streets, empty carparks and closed parks, and others photographs of zoom meetings, children's artwork and creative projects they have completed during lockdown. We've had about 250 submissions so far, with more coming in all the time. It's always a relief when the first submissions start coming through! Social media has been really important in keeping up interest during the campaign so far, as has our partnership with the main local newspaper.
Despite juggling working from home and childcare the day we took part in this exchange, Steven managed to get his responses back to us so that we could share them with the public and so other archive holders could consider how they might go about documenting the response to the pandemic in their own area. We are sure that this will prove to be a great resource and, please, feel free to share with others in order to spread the word.
With much thanks to Steven Jones and Herefordshire History.