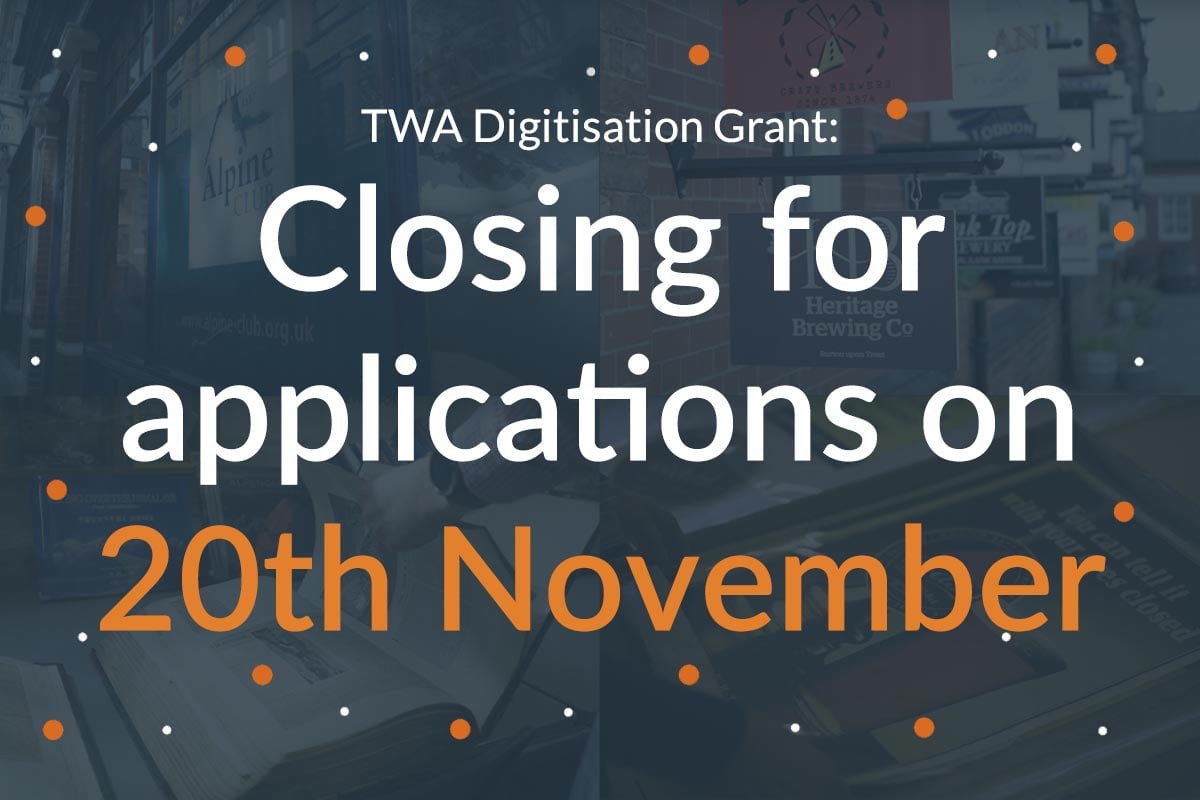 There's only one week left to submit your application!
Calling all applicants for the TownsWeb Archiving 2020 Digitisation Grant! You read correctly, there's only 7 days until the 20th November deadline. Make sure you've downloaded your form and completed your application!
Most importantly, be sure to submit in time by emailing your application to: digitisationgrant@townswebarchiving.com.
Here's a brief reminder of what's on offer:


Key Details
3 x grants available of £3,000 each
Deadline for applications 20th November 2020
Winners announcement 9th December 2020
Shortlisted applicants to receive an optional £500 of match funding
To find out more, visit our digitisation grant page


How do I submit my grant application?
It's all well and good having a perfectly completed application, but it must be submitted by 20th November at 11:59pm to be considered. Just email your application to: digitisationgrant@townswebarchiving.com.


How do I watch the winners announcement?
The winners' announcement will be taking place via a video conference (for the first time!) on the 9th December 2020 at 2:00pm. All organisations submitting a grant application will soon be invited to join and find if they have been selected for funding.
If you don't get the opportunity to apply this year, don't worry! We will be sharing details of the winners on our blog and social channels shortly after the live announcement. Be sure to take a look and find out what our judges considered to be stand-out submissions; it could make all the difference when writing your next grant application!