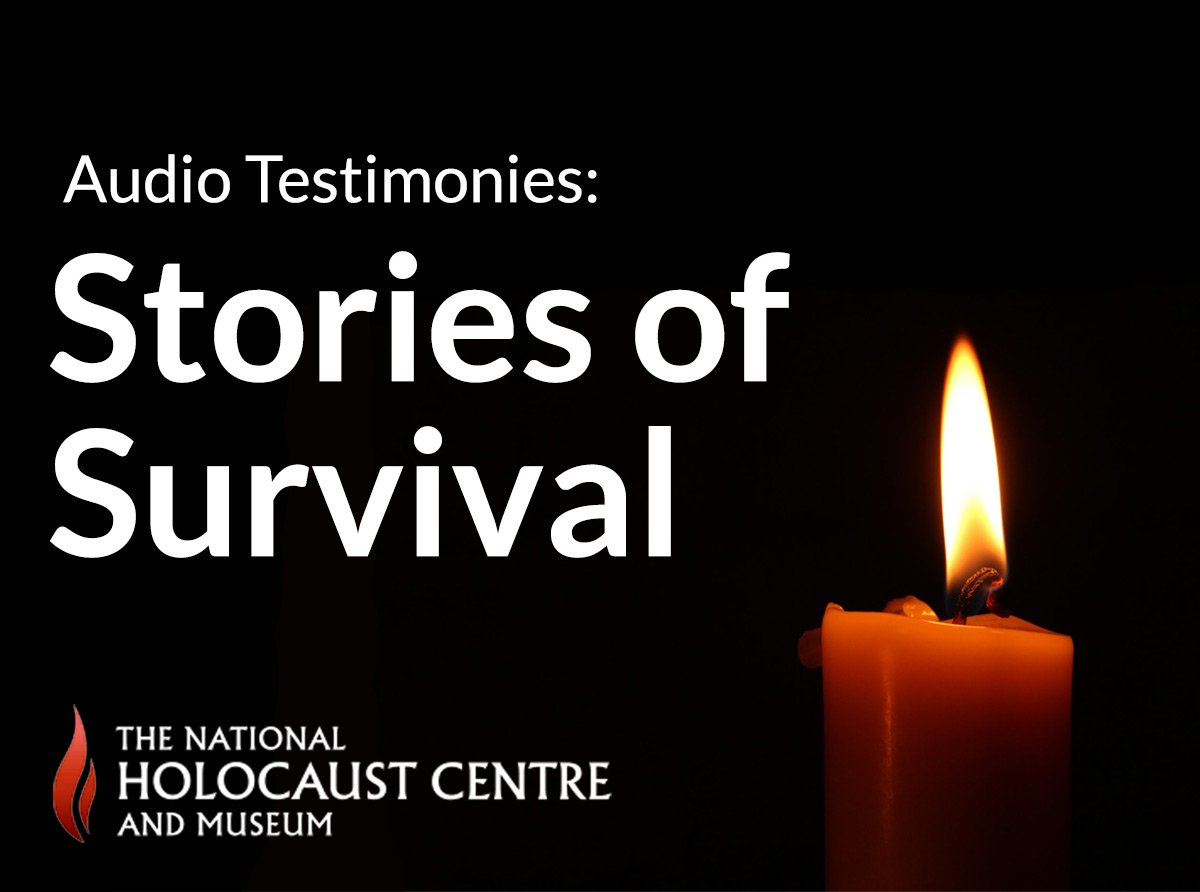 The National Holocaust Centre and Museum - 'Stories of Survival'
The National Holocaust Centre and Museum has been building survivor relationships for over twenty-five years, capturing hundreds of hours of verbal accounts from survivors, liberators and renowned historians. Work that has been internationally recognised.
These testimonies recount the systematic horrors and atrocities stemming from incredible intolerance, and play a vital role in ensuring the horrors of the past are never repeated.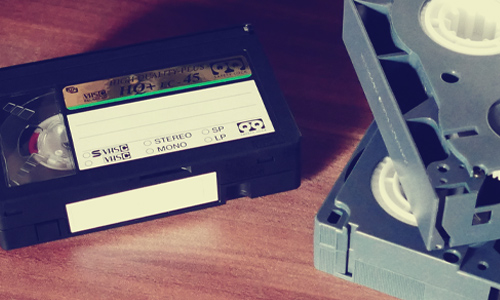 The Project
The National Holocaust Centre and Museum were looking to digitise their historical audiovisual collection which included two main formats:
Partnering with TownsWeb Archiving, information and advice on the management and handling of such significantly sensitive material was shared and discussed. The tapes had deteriorated over the years and some were in need of cleaning and preparation, to make them ready for digitisation, removing any mould that could potentially interfere with the overall quality. The tapes were then digitised and transcribed, to ensure an entirely preserved copy of each and every one.
This project focused on three main areas:
Cleaning of VHS material

Digitisation of VHS and MiniDV

Transcription of VHS and MiniDV



Cleaning of VHS Material
With a number of the tapes showing visible signs of mould, it was important for our technicians to assess them all prior to digitisation, to ensure all conservation issues were noted.
Did you know?
Mould can develop on tapes over time. How they are stored, as well as the climate in which they are kept, plays a big part in the level of degradation that can occur. Mould requires moisture in order to grow, so keeping humidity levels regulated will help to guard against this situation occurring in the first place. Mould on VHS forms like a white powder on the tape itself and within the hubs, and this can significantly impact on viewing quality. In some instances making the tapes and the content incapable of being viewed at all.
Due to the delicate nature of VHS, the tape must be carefully cleaned by hand on both sides (to include mechanisms) to remove any white substance. An isopropanol solution (a colourless alcohol regularly used in laboratories) forms part of the intricate cleaning process, resulting in the restoration and recovery of often very valuable and significant content.
The verbal testimonies gathered and held by the National Holocaust Centre and Museum contained spoken stories of events witnessed firsthand. Consequently, there were very real concerns for the loss of such significant material due to the age and condition of the tapes. Without action, time and deterioration could have resulted in future loss.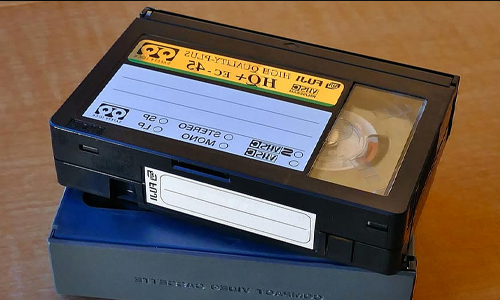 Digitisation of VHS and Mini DV
Technology has advanced phenomenally over the years and many formats (once considered ideal for capturing audio and visual content) now lack the facility and means for accessing it. With equipment becoming obsolete, history has become increasingly trapped in cassette form and digitisation is now the most suitable method for preserving these items.
Once the cleaning of around 25% of the collection had been carried out by specialist digitisation technicians, the digitisation process could begin. Digitisation of audiovisual collections is done in real time and footage is captured to the highest quality standard possible. File formats for each tape in MOV and MP4 were then provided, as well as a preservation and access copy.
It is estimated that around 30,000 minutes (500 hours) were digitised in total. This process took around 60 days with multiple workflows taking place to ensure the timely delivery of files. Each file was labelled with the internal reference code used by the National Holocaust Centre and Museum, and files were provided over a number of batches on external USB hard drives. A final set of files was also provided on a single drive on LTO tape, as a long term backup.
Prior to the final phase, it was necessary to export the audio files from each of the video files. This conversion included the extraction of MP3 (audio files) from the MP4 (video files), which would later be used in the transcription phase.



Transcription
The final stage of this project included the automatic audio transcription of 500+ hours of survivor testimonies. This process involved audio transcribing the MP3 (audio files), taking these through our internal software, and providing files containing the transcripts.
The main file format was a JSON file (which included timestamps of each spoken word), a MS Word document (suitable for editing the transcript) and a PDF (for quick look-ups and searching).
Ultimately, it was the above three key stages that ensured the VHS and Mini DV tapes were suitable for digitisation. They were then preserved digitally, making them accessible through keyword searching of the transcripts.



Going Forward
Now the National Holocaust Centre and Museum has access to over 500 hours of audiovisual content, together with transcripts. This means there are a number of options available for the future. The first phase was to back up all digital files to ensure preservation, providing a full copy for the centre and museum's retention. Two sets of LTO were also created for data back-ups, following a migration path to the latest LTO version when released.
There is now the option to make this material available online, as a result of digitisation, with the opportunity to make these stories viewable and searchable. They are now in a prime position for successful import within a platform and, thanks to keyword searching and time-stamping of every word, users can be quickly and easily directed to exactly where specific content appears within the recording.


"For us, knowing that VHS tapes were degrading at such a rate, meant the loss of crucial, firsthand, eye witness testimony. This stressful fact was relieved whilst working with Townsweb who dealt with all aspects of this project with expertise, thought and care.
The job, from start to finish was explained in great detail. We were offered a site visit to review the premises, had all of our many questions answered and ultimately had no concern in leaving this sensitive batch of material with the firm.
We are steadily working through the material which has been returned to us, and already know how critical it was to undertake this project. We would like to thank Townsweb for the service they have provided which was handled with great professionalism from start to finish."
Aneesa Riffat, Curator
The National Holocaust Centre and Museum


A final word
TownsWeb Archiving were incredibly honoured to have been able to support The National Holocaust Centre and Museum in the protection of these incredible Stories of Survival. These stories will go on, transcending time and place, to inform and educate future generations in the horrors of the past, so they are neither forgotten nor repeated.