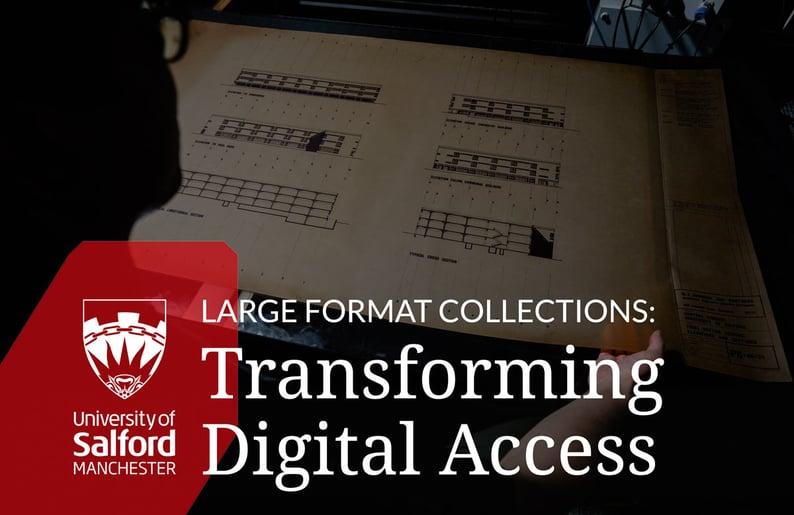 We recently had great pleasure in digitising three beautiful and materially diverse collections for the University of Salford. After agreeing to the creation of an Our Work page, through which to share news and images of this project undergoing the digitisation process, Alexandra Mitchell, Archivist for Salford University, told us about their coming platform release and exciting plans for a more accessible future. We were very keen to explore the vision for this project and so invited Alex to guest post for our blog, and she very kindly agreed to do so.



Alexandra Mitchell is an archivist at the University of Salford, a post she has held since 2019. Alex also has experience in the business archives and community archive sectors and teaches on the University of Salford's PGCert in Digital Curation. In addition to these paid roles, Alex is a volunteer officer for the Alla Horska Ukrainian Folk-Art collection and a co-editor of the Salford Link local history magazine.


The University of Salford Archives and Special Collections
Part of the University Library, the University of Salford Archives holds material relating to history of the University from its foundation in 1896 alongside collections on a variety of subjects from literature, performance, politics, business, transport, and education. Some of the collections have a strong local and regional focus on Salford and the north-west including:
Walter Greenwood Collection, consisting of published and unpublished works, letters and news cuttings relating to the 20th century Salford novelist



Roy Newsome Brass Band Archive – material collected by the late Salford academic Dr Roy Newsome about brass bands and brass banding


Duke of Bridgewater Archive – material relating to the 3rd Duke of Bridgewater the architect of the first industrial canal in the 18th century.






Background to University of Salford's digitisation project
At the University of Salford Library we are transforming access to our archives through a brand-new online platform. Salford Digital Archives is a new digital platform displaying the library's unique and rare primary source content all in one place. The platform makes finding, accessing, sharing, and viewing original archive content online easier and is a valuable resource for students, colleagues, and members of the public. In launching Salford Digital Archives our goal is to increase access and discoverability to our content for a range of audiences. However, we also want to attract engagement and partnerships to create and curate new collections as part of our unique offer.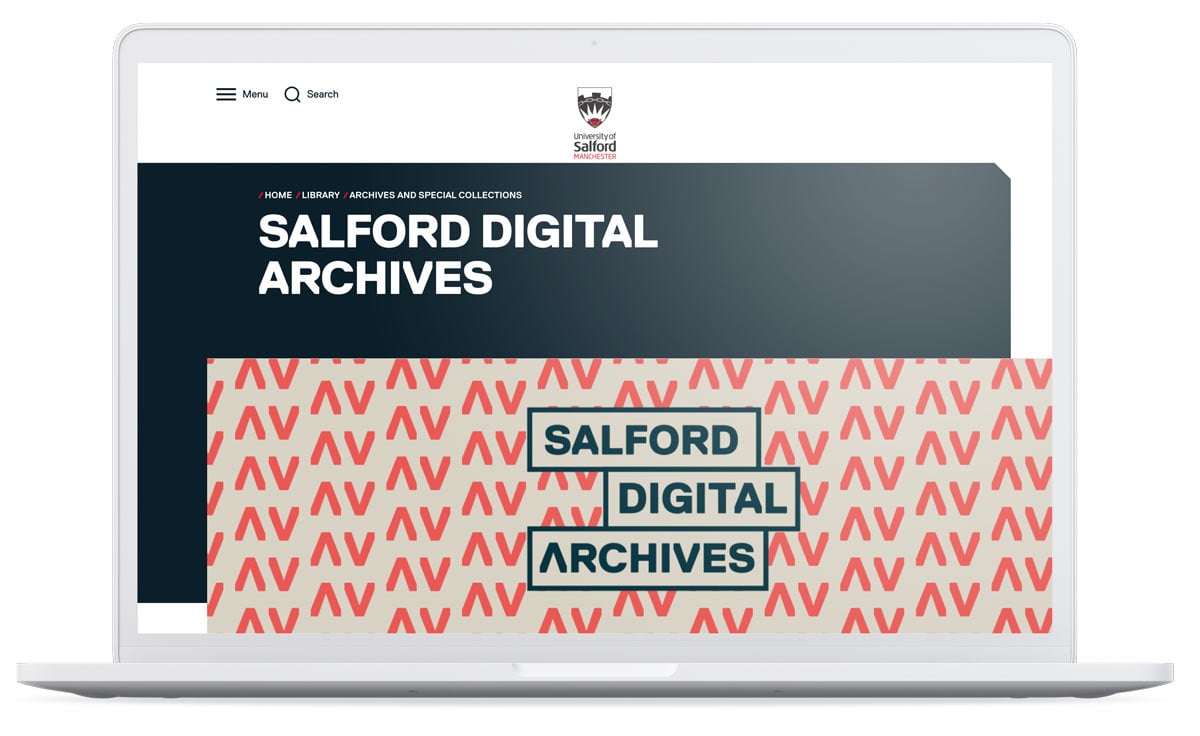 Launching in March 2022 the platform will bring together manuscripts of the Manchester playwright Stanley Houghton, letters about an eccentric 19th century invention 'the undulating railway' and photographs of local and industrial landscapes, together with an almost complete run of the quirky yet insightful newspaper, Brass Band News.
As part of the development of the platform we commissioned Townsweb to digitise three new digital collections:
Stanley Houghton Collection of manuscripts of unpublished plays

Architectural and Estate plans and drawings

University of Salford Student Union newspapers
Our reasons for outsourcing the digitisation were essentially around resources. Whilst we do have basic digitisation equipment we could have used, digitising a large volume of material is time consuming and there were formats that we couldn't deal with. Nor do we have the technical expertise to be able to deal with awkward sizes and formats.



Digitisation Challenges and Solutions
The Architectural and Estate Plans and Drawings were the most difficult of the material to be digitised. This is a curated collection, done in partnership with the University's Architecture Department to support an MPhil project. The content was drawn from two institutions, namely University of Salford's Archive and the neighbouring Salford City Archive.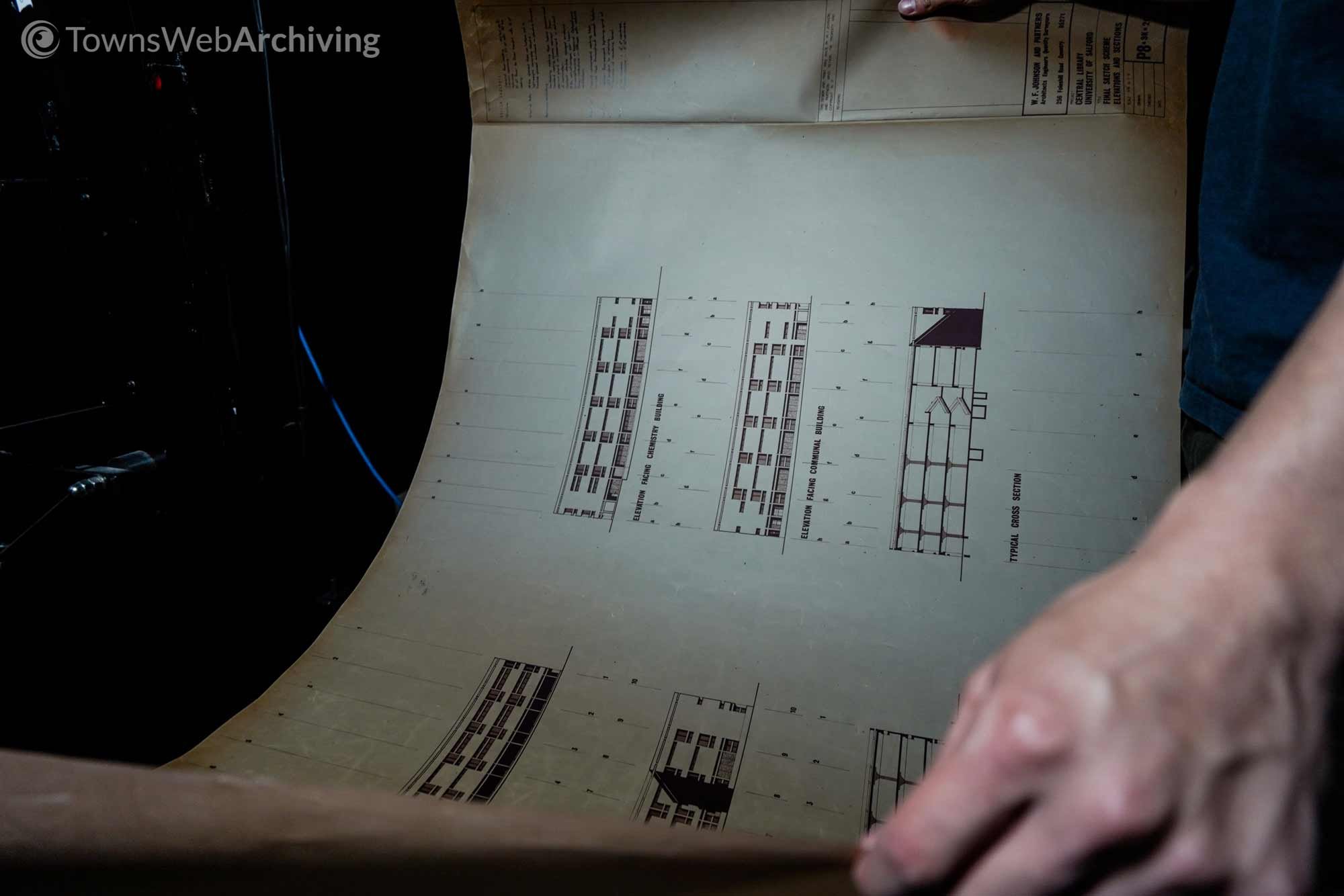 There was a combination of factors which made this project challenging. First was the condition of the material, some of which was poor. As can be expected from working plans and drawings dating from the 1950s to the 1970s, the physical paper was fragile, many were torn and had been stored in rolled format for several years.
Second was the fact that we had a very short deadline in which to complete the work. The project was funded internally to counteract the delays caused by Covid on the MPhil research project. The short time frame between receiving the award and completing the work meant that we did not have sight of some of the material before we sent this off for digitisation.
What's next?
Following the platform level launch of Salford Digital Archives in March 2022, we will be staggering the release of the three newly digitised collections. The first to be released will be the Stanley Houghton Collection, whilst April will see the release of the University Estate Plans and Architectural Drawings. Finally, in May 2022, we will release our digitised Students Union Newspapers.
Our plan is to grow our offer of digital archive content, with a particular focus on curated collections. We have new collections earmarked for digitisation which will be launched in 2023. Rather than using digitisation to simply replicate the physical material in a digital format, we want to use the process and the platform to curate collections that draw on material from partner organisations and individuals to create a truly unique offer.
The Digitisation Process: A Quick Rundown
It was a real privilege to work on the University of Salford's material and we are sure there will be many people wanting to know what exactly was involved in the digitisation of this content. For a more detailed explanation of how we go about digitising large format material you can read our large format guide, which provides lots of helpful advice and information about how to prepare this kind of material for capture, the equipment necessary, and the best practice guidelines that should be followed.
We were very pleased to receive the following testimonial from Alex and to hear that our digitisation services provided exactly what the University of Salford were looking for, and you can view images and read more about this project over on their Our Work page:


"Large building plans and drawings can be tricky for us to retrieve from the store and for researchers to handle. Coupled with the Covid-19 lockdowns it became important to us to think about how we could provide access in other ways. After receiving some internal funding we were able to get the plans digitized, which will really open up access and of course help to preserve the originals! I was impressed with how Townsweb were able to digitally stitch together the largest plans and complete the work to our tight deadline."

Alexandra Mitchell, Archivist
University of Salford
We hope you have found this blog post really informative and insightful and that you will join us in congratulating University of Salford on the digitisation of their content and the publishing of their new platform. We would also like to thank Alex for taking the time to share this news with us here. We can't wait to see and hear how this energetic vision will develop and grow over time. A great example of innovation and creativity for the heritage sector.
---



Are you looking to digitise your archive collection?
If you have any questions regarding the above, or are looking to undertake a digitisation project of your own, you can contact us anytime and we will be happy to advise and talk you through the process for your specific material. As well as digitisation, we also offer publishing solutions for your digital assets and a wide variety of data capture services.