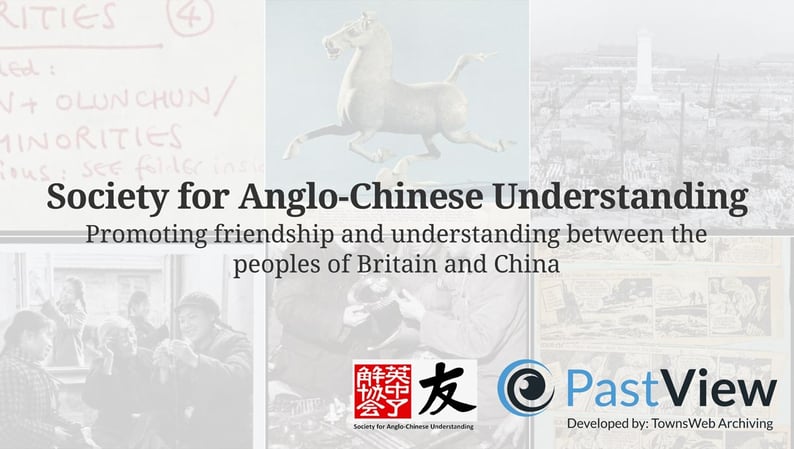 SOCIETY FOR ANGLO-CHINESE UNDERSTANDING
Providing online access to their significant historical archive through the PastView publishing platform.
Their logo being the Chinese character for friendship, the Society for Anglo-Chinese Understanding (SACU) was founded in 1965 to promote friendship and understanding between the peoples of Britain and China. This has been achieved through ongoing education about China and the Chinese people and through the following three aims, which seek to:
Help the UK flourish in a world increasingly influenced by China
Help overcome misplaced suspicion and increase understanding of China within the UK
Help members progress their China-related interests and so help SACU thrive
Over the 57 years since foundation, SACU has accumulated a vast collection of material to include minutes, reports, newsletters, fascinating documents, photos, magazines, videos, articles and books, which they wished to provide online access to due to their historical importance. The move offers members, visitors and researchers the opportunity to explore what has become a significant historical archive on the relations between China and the UK while, at the same time, protecting the original documents and safeguarding them for the future.
--
Read the full article on the PastView Blog
Digital access & discovery made simple.
Read the article