December 2022 marks the end of another full and productive year. As ever, we are very grateful to the organisations we work with and the industry in which our company mission and core values are grounded.
Typically, we have always marked this time of year with a gift, be it wine, champagne, framed project photos, or hampers, along with, of course, a charity Christmas card. However, this year we have decided to do things a little differently.
The world and our local communities are negotiating a period of phenomenal change and pressure. So, during this period of reflection, we would like to take the opportunity to offer a heartfelt thanks to all our loyal and hugely respected clients. Here's to those past, present, and yet to be!

Donations & care packs for our local hospital
On a practical level, we have decided to support our local NHS hospital with a monetary donation to the children's ward, and have also selected items and prepared and delivered a number of care packs for their elderly patients.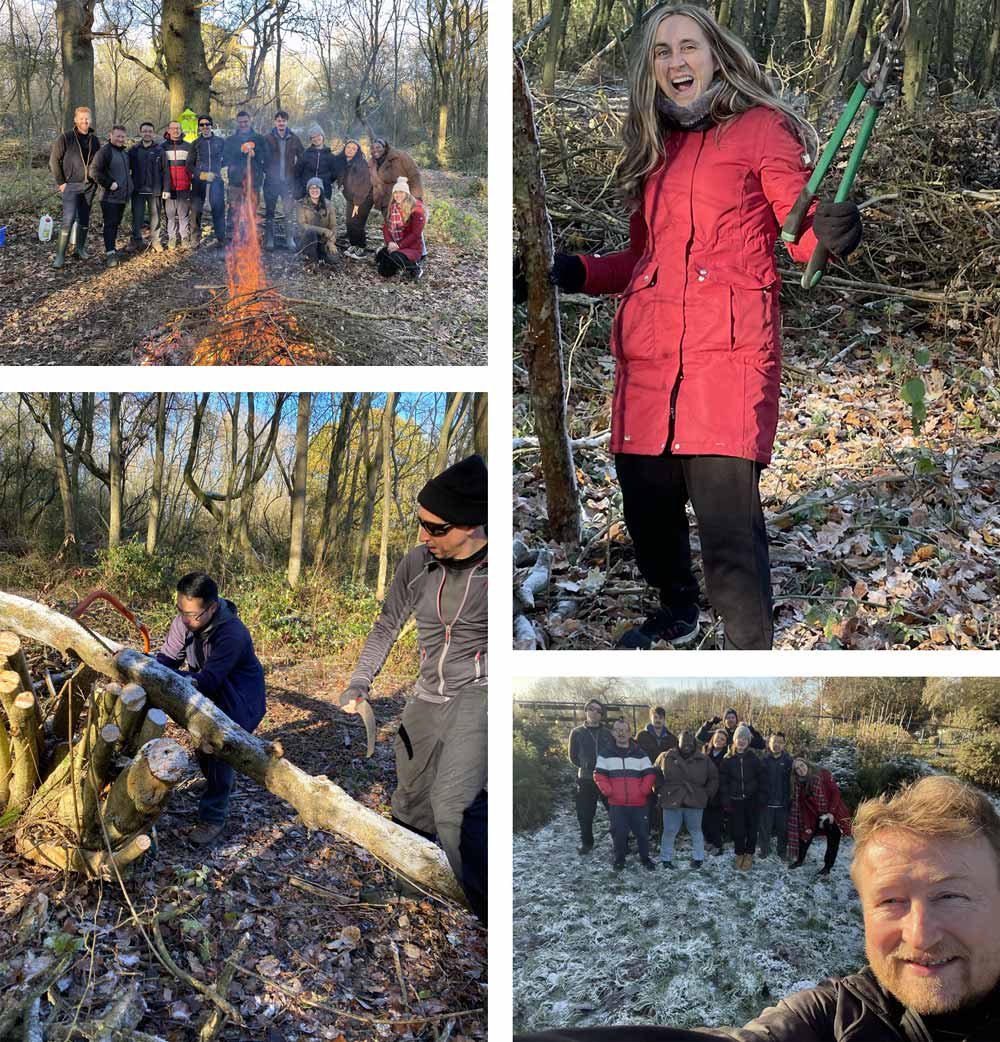 Volunteering in our local country parks
Also, ever mindful of our impact on the environment, we have committed as a team to rolling up our sleeves, donning our woolly hats and gloves, and providing hands-on support to our local Northamptonshire forests and country parks where we are proud to be supporting the Corby Woodlands Project. Our first mission was extremely cold but hugely educational, and surprisingly productive! Coppicing and tree planting under the expert guide of both rangers and experienced volunteers was new to us all, and we are very much looking forward to this becoming a regular commitment throughout 2023 and beyond.
With only days left until close of business, all that remains to do (apart from lots of last minute tasks!) is to wish you all a very festive Christmas and a happy, healthy and prosperous New Year!
From everyone at TownsWeb Archiving