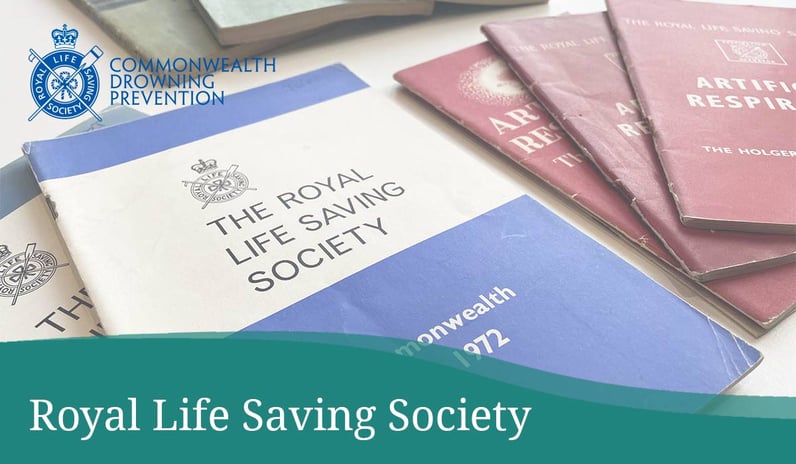 The Royal Life Saving Society (RLSS) - Commonwealth Drowning Prevention has been on a mission to reduce the tragic drowning toll across the Commonwealth since 1891, acting as an umbrella organisation for 32 member organisations across the Commonwealth. RLSS has amassed a collection of important physical material that dates back over 130 years. The material consists mostly of publications that have helped to develop and share life saving messages, delivering international awareness and education on the issue of drowning.
TownsWeb Archiving (TWA) was approached by RLSS, who had secured match funding through the annual TWA Digitisation Grant. They were looking to find a safeguarding solution for their bound books, which had suffered significantly as a result of time, material type, and wear and tear. Digitisation promised to protect this delicate material, supporting the continuation of their popular look-up service.
To gain a little more insight into the work of the RLSS, some background into their proud and long history (with incredible royal connections), and the material they were seeking to digitise, Clive Holland, Deputy Commonwealth President, kindly agreed to take some time out from his busy role supporting HQ staff, representing the Society, and chairing the Board of Trustees to provide us with a little insight into the project.

The Royal Life Saving Society is the umbrella organisation for drowning prevention organisations in the Commonwealth – organisations that carry out training and advocacy activities in their own countries. Through its networks, RLSS supports these member organisations whilst also acting as the governing body for Commonwealth Life Saving Sport.
In 2022, as part of the TWA Digitisation Grant, we were successful in securing match funding for the society. Without this, we would not have been able to progress the project. In addition, securing match funding meant we were able to attract donations to enable more material to be digitised.
Since its formation in 1891, RLSS has been consistent in its approach through public education, lectures, and demonstrations, with competition always having been important, but now there is greater involvement from professional lifeguards too, with drowning prevention as a main focus. There has also been more political engagement with the World Health Organisation taking the lead in encouraging governments to act in the area of drowning prevention. Many rescue and resuscitation techniques have developed over the years and technology has played a part in some key areas.
It is too early to say what the main benefits of digitisation have been, but we anticipate that it will make internal research (to answer queries) easier and more efficient, allowing availability to our overseas members and other external researchers.
As part of our long-term vision, we wish to
Extend digitisation to other materials, to include minutes and reports;
Publish the overall collection online, to allow for much wider access;
Invite Commonwealth member organisations to submit their archive material to extend and enhance the collection
A little digitisation insight
Before embarking on the digitisation of this project, the material was carefully assessed to identify whether any conservation measures would need to be taken. This also helped our technicians to establish the true condition of the material, in advance, so that any allowances could be made, and adjustments considered. The material, especially the earlier material, was very delicate, and it was clear that fragile handling procedures were going to be required throughout.
The collection was digitised using a planetary book scanner and non-heat-emitting LED lighting; an ideal set-up for the capture of bound items. The spines on these particular booklets had become damaged over time and this is often one of the first places that a paper-based item will deteriorate, because of the stress placed on the spine through excessive page turning. This can cause pages to loosen from the spine, eventually falling out and becoming lost over time, permanently impacting the collection. Fortunately, planetary scanners can be coupled with adjustable book cradles and these were used to even out the pages of the booklets. The glass scanner lid applied gentle pressure from above, reducing shadow and optimising capture.
The material was scanned to produce 300ppi uncompressed master TIFF image files. From these, lower-resolution compressed surrogate JPEGs can be produced for display as thumbnails on the web. This will greatly benefit RLSS should they wish to move to a digital archive management system at some point in the future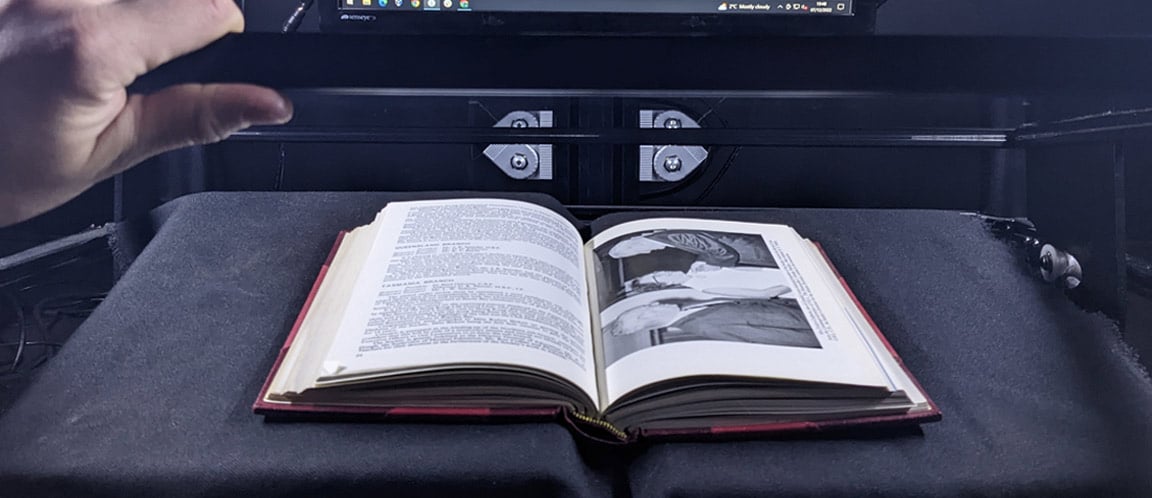 Congratulations
RLSS has undertaken committed and admirable work each and every year for the past 132 years, saving countless lives in the process. Thanks to their investment in digitisation, this important archive, with its royal connections, will keep giving and educating for many years to come.
We would like to take this opportunity to thank Clive Holland for his time and insight in the collaboration of this article, and please join us in congratulating the RLSS on a job very well done indeed.