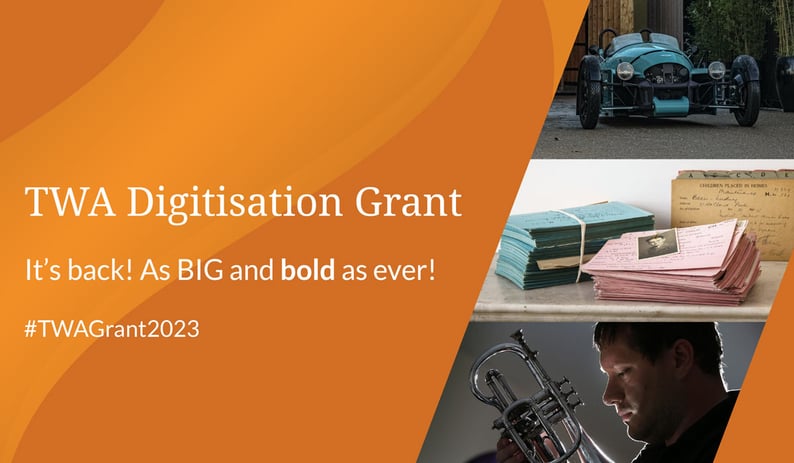 APPLY NOW: Find the grant application form & funding details here
Here we go again! The TWA Digitisation Grant 2023 is now officially OPEN!
We are very proud of what the TWA Digitisation Grant has achieved over the last six years. A whopping £108,000 worth of financial injections have been made in total across more than 110 organisations, with every single member of the TWA team getting involved to help make the grant a running success.
Grant Details

for 2023:
Previous winning projects illustrate the value digitisation brings to physical collections and the capacity digital archives have for engaging and impacting local communities, but there are many more projects just waiting for their time to shine. Could one of them be yours?
APPLY NOW: Find the grant application form & funding details here
What's on offer for 2023
Here's what you can expect if you're applying this year:
THREE grants of £3,000

£500 added to a Match Funding Pot per application received

Up to £1,000 in match funding per applicant on a first come, first served basis
The Match Funding Pot was so popular last year we have decided to run it again for the TWA Digitisation Grant 2023. As before, for each eligible application received to the grant, TWA will add £500 to the Match Funding Pot. Upon the announcement of the winners the pot will open and the remaining organisations will be entitled to make a claim of up to £1,000 against the pot, matching any sum they draw. But when it's gone, it's gone, so you will have to be quick if you want to take advantage of this wonderful opportunity!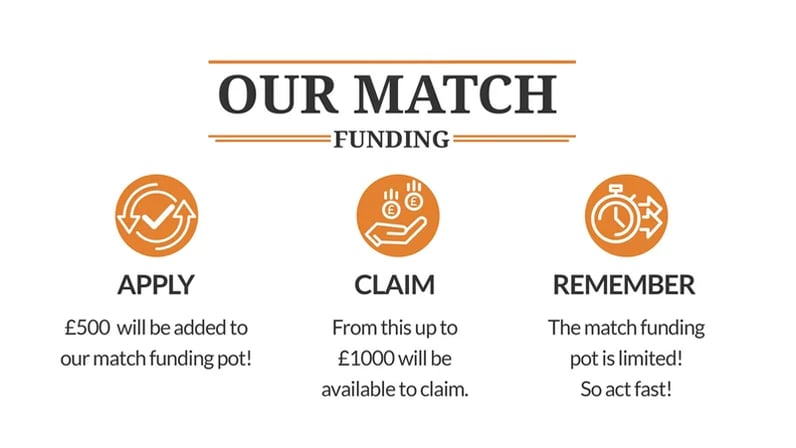 How to apply!
For full details on eligibility and to access the application form, please head over to our designated digitisation grant page. You can also watch our launch video for all the information and facts you need to get your application underway. Just check your project is eligible, download an application form, set aside some time to tell us about your collection and your plans for the future, and submit. That's all there is to it!
Best of luck!