Funding Barrier
Funding was always the most significant barrier for our cultural heritage archives and the COVID-19 pandemic has exacerbated this, forcing archives to close down physically, pushing for archives to be made available online more quickly and demanding an entirely new way of accessing and sharing material. The focus now is how we go about getting these archives back up and running and what the future for them might look like on a more remote basis.
How we are helping
Consequently, we decided to open our digitisation grant early, to enable organisations to start planning for their next digitisation project and begin working on making their case for a successful grant application to support it.
While we are all unable to determine when organisations will be allowed to reopen, we have decided that this uncertainty should be influential in the revision of our grant and have chosen to leave the deadline open until further notice. Our hope is that this will give organisations the opportunity to start looking ahead now without the additional restrictions and pressures that none of us need right now.
Changes to the grant
It has also been decided that the grants available should be amended to reflect an equal division of the funding available, offering applicants an equal share and chance to protect, preserve and make accessible their precious holdings. Therefore, this year, Townsweb Archiving will be handing over three grants of £3000 to our well deserved winners. Further, every institution/organisation whose application is shortlisted will receive an optional £500 of match funding to put towards their digitisation project. You can look back at our fantastic winners for 2019 here.


What next?
Ready to get started right now? Great! Click here to learn more and download our digitisation grant application form!
If you have any questions about the grant or the process at all then, please, do get in touch for an informal chat.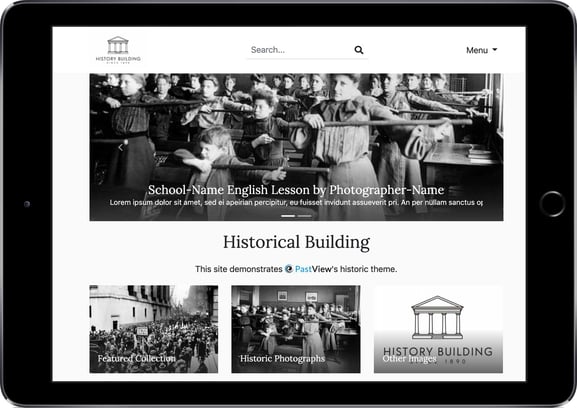 PastView Lite coming soon! Free PastView system & themed website
We are introducing the PastView Lite package to support the cultural sector by offering a 12-months, completely free digital collections platform, website, support and training package. There will be no upfront cost, ever and no recurring fees for the first 12-months.
Sign-up to our mailing list here and be the first find out how your organisation can get your digital collections online.