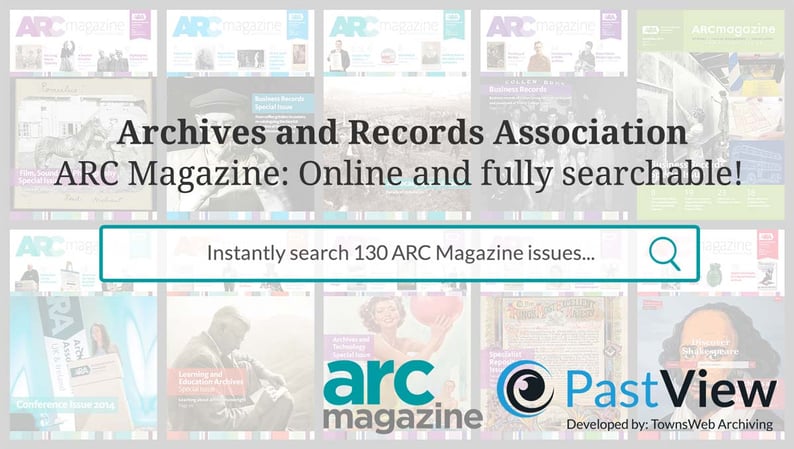 ARCHIVES & RECORDS ASSOCIATION
ARC Magazine: Online and fully searchable for the first time!

We are thrilled that the Archives and Records Association have now made available all digital issues of ARC Magazine, both present and past, and what fantastic news this is for the cultural heritage community! For the first time these hugely popular resources will be managed and made accessible to the public through the single searchable PastView platform, developed by TownsWeb Archiving. Now members and visitors can uncover the wealth of information the ARA produces, held in born-digital formats.
ARC Issues for the latest three months will be accessible through a member's login area, and the remaining eleven years of back issues will be freely accessible to all. Each magazine is fully searchable as a stand alone issue, or more widely across all issues, thanks to the power of metadata and the platform's sophisticated search facilities. Now their members can enjoy unrestricted access while the public can enjoy the benefits of their entire digital backlist.
Why not discover these wonderful resources firsthand by heading over to the ARA's ARC Magazine Microsite today, where you can search, explore, and discover every article, report, feature and announcement in a way that hasn't been possible before.
Read the full article on the PastView Blog
Digital access & discovery made simple.
Read the article