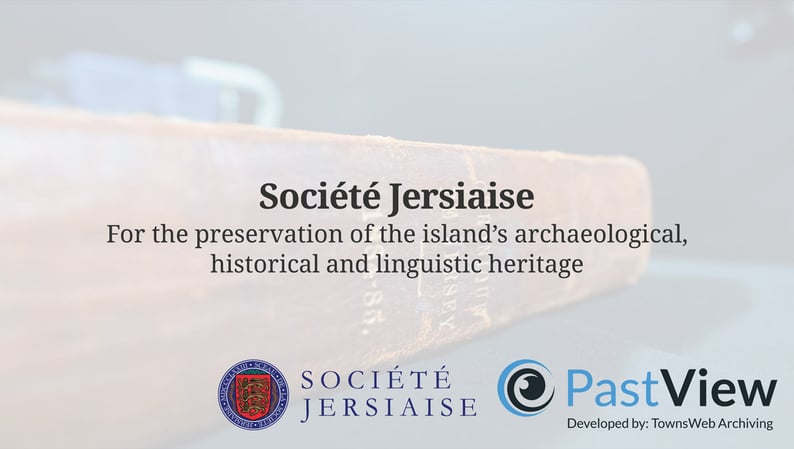 SOCIÉTÉ JERSIAISE
Société Jersiaise publish their rich and varied archive collections online with PastView
Founded in 1873 by Jersey islanders, with an unwavering commitment in the country's history, language and antiquities, the Société Jersiaise quickly grew, attracting new members internationally, and successfully recording and safeguarding the island's history.
The Société Jersiaise has dedicated its work to the memory and preservation of Jersey's rich past, protecting its unique identity and physical assets. The society has even gone as far as to purchase archaeological sites, set up a library, and establish a museum, which was extended in 1977 to accommodate their ever-growing collection.
Société Jersiaise's four main objectives for online access:
The Société Jersiaise have incredible plans for their archive and were looking to achieve four main objectives through the PastView publishing platform:
Safeguard content through a trusted digital repository capable of managing their entire, significantly diverse collection.

Provide a freely and equally accessible online resource for their users, wherever they might be in the world, that would effectively support research into the island's history.

Create opportunities for a more forward facing resource to showcase current work; sharing news, celebrating heritage, and documenting important community projects.

Launching this new online repository to coincide with the release of their newly updated website and in time for their 150th Anniversary next year.
Look out for our short documentary to hear what Société Jersiaise had to say about their journey to online access. You can also see the beautiful island of Jersey for yourself!

--
Read the full article on the PastView Blog
Digital access & discovery made simple.
Read the article