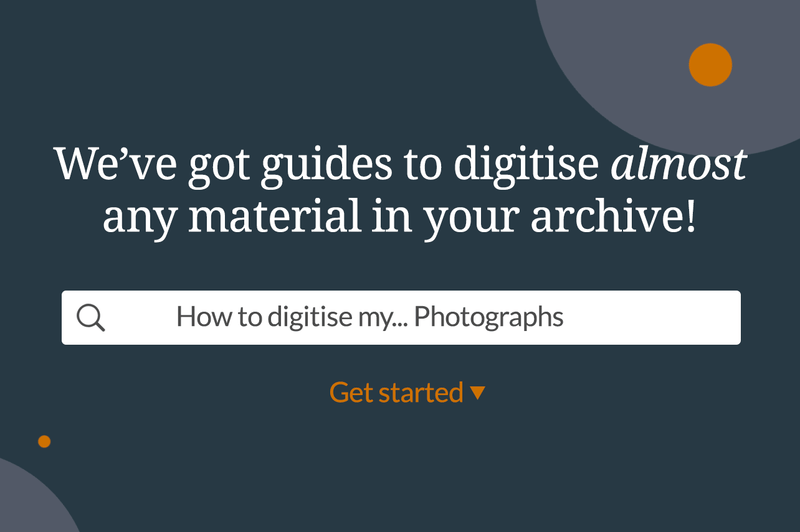 How to Digitise...


A collection of guides for almost every material

The protection of heritage archives is one of our core values at TownsWeb Archiving. For over twenty years we have had the benefit of working with some of the rarest and most incredible archives throughout the UK and parts of Europe, and this has helped us to build an experienced, tight-knit team with a wealth of knowledge and expertise at our disposal. We have generated tried and tested workflows with a proven track record for quality and success, follow best practice procedures for conservation, the careful handling of fragile and valuable items, created calculators to enable people to get an idea of how much digitisation might cost, packs that offer help for how to go about securing funding to cover those costs, and a two part eBook that covers digitisation advice and resources.

The process of digitisation is a technical one and there should be great respect for the skill involved and the type and condition of material being captured. There is often more to consider than one might first expect, such as how to handle items, what to wear (or not wear!) equipment, resolutions, what metadata to capture, what challenges might present themselves and how those challenges might be mitigated. At TWA we believe that an organisation should have the freedom to choose whether to digitise inhouse or outsource because, for some, that might be the only viable option – cost often presenting the biggest barrier to the digitising of collections and archives. Personally, we would rather see a collection digitised and protected than not digitised at all, but we also want to ensure that the digital images produced are of the highest quality. This will avoid disappointment or permanent loss later down the line.

Given our background and industry position, we felt it only right to share what we have come to know over the years but it must be noted that we benefit from state-of-the-art equipment and a dedicated team and these are matters that should be taken into account by any organisation seeking to digitise their own collections, as well as the impact of cost, staffing, training and the availability of time, but this series of guides should help you to understand the process more fully and enable you to make a reasoned judgement about what is best for your collection given your available budget.

It is hoped that the following collection of How to Guides will help to open up the whole digitisation process, making it accessible to all. So, whether you decide to outsource your digitisation project to experts (like TWA), or carry out the work in-house instead, you will be as prepared as you can possibly be to protect the heritage material within your possession and the cultural significance it represents.

The remainder of this page will give you a brief overview of the free how to digitise resource guides that we have created, together with links to help you dig deeper and learn more. We hope you find exactly what you are looking for.



Quick Links: How to Digitise Guides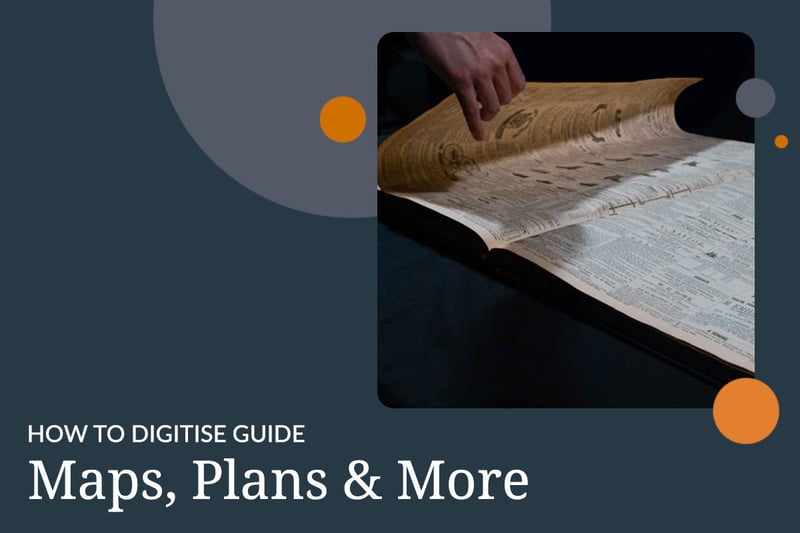 How to Digitise Large format Maps, Plans & More
Large format items can consist of:
Maps
Architectural plans
Posters
Registers
Artworks
Other large scale materials
As a result of their sheer size and potentially fragile nature of such items, large format material can present a real challenge when it comes to digitisation, especially for those who haven't digitised items like these before.
But, help is on hand. From A2 (420x594 mm) to A0+, the following guide will help you to better understand what's involved in digitising larger items brought to you through 8 easy to follow Best Practice Tips. Find out how to prepare items in advance, how to make the most of productivity, how to handle safely, how to manage colour capture and select the best formats and resolutions, and what metadata you should capture to enhance the accessibility and discovery of your items.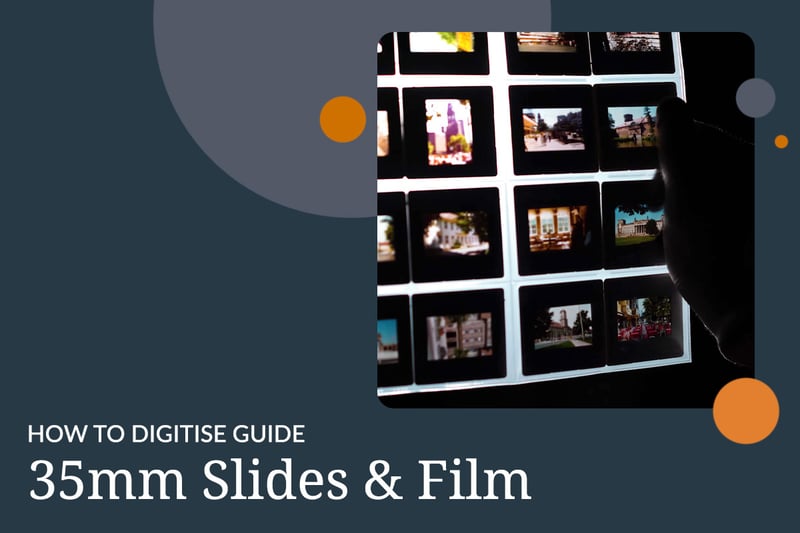 How to Digitise 35mm Slides and Film
There are many 35mm slides and film collections out there just waiting to be digitised. Yes, digitisation makes collections more accessible, but increasingly people are realising that it's also the only sure way to protect these types of collections from permanent loss. For archives there has always been the potential for theft, deterioration or disaster, but for 35mm slides and film there is also another very real threat. The evolution of technology. Technology has moved with the times and, as a result, older hardware is ceasing to be produced. When this hardware is beyond repair, rendering it obsolete, a wealth of history will be trapped by its very own format, becoming inaccessible. The good news? All of this can be mitigated by converting slide and film archives to digital.
Below we have used our in house expertise to create 7 Top Tips that explain everything from preparing your slides and film for digitisation through to the best equipment for the job, how to get results, recommended resolution, colour calibration, format options, and the overall challenges to beware. We've also included links on how best to capture your data and where to go if you wish to publish your material online.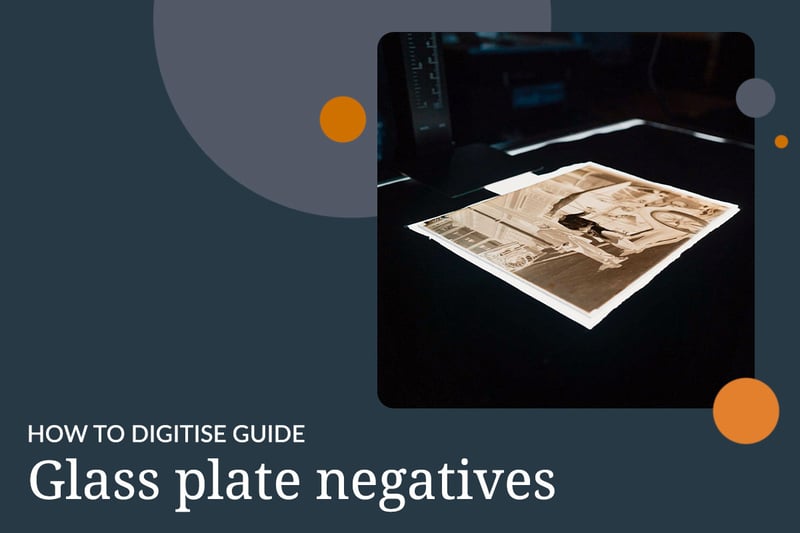 How to Digitise Glass Plate Negatives
There is likely nothing less delicate than a glass plate negative collection and, because of its fragile nature, this particular material requires extra care throughout the digitisation process.
In their physical format, glass plate negatives are hard to access safely without putting them at constant risk. Thankfully, digitisation makes them entirely accessible, enabling them to be discovered and enjoyed by everyone, again and again. They are a relatively common material for us to be commissioned with and so we have a great deal of experience handling and capturing them safely. Experience we are happy to share with you.
The following guide should help you to approach the job of digitising this type of material safely and with minimal damage, if followed carefully. Here you will find 10 Top Tips: the best equipment to use; preparation; whether to scan emulsion side up or down; the protection of your equipment from the damaging effects of glass on glass; how to mitigate pressure; the phenomenon that is Newton's Rings; resolution, format and pixel; colour or greyscale options, and converting negative images to positive. Best of luck!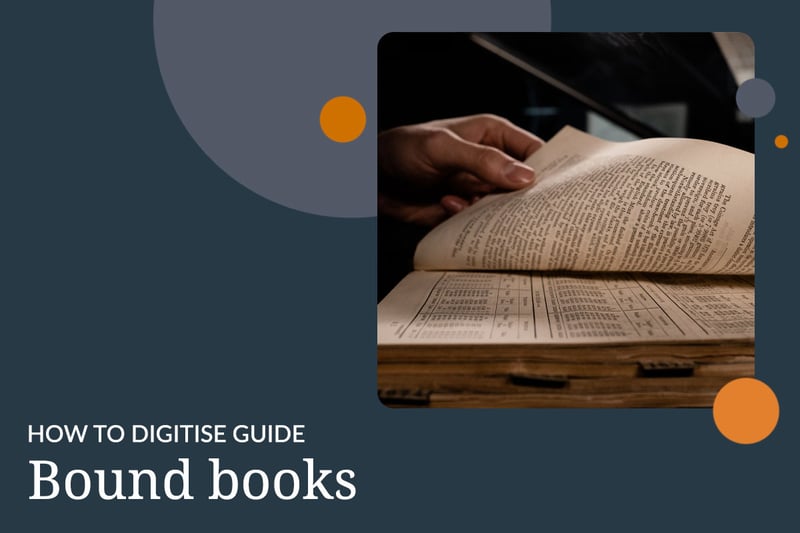 How to Digitise Bound Books
Bound Books are another popular material that archival institutions are increasingly looking to make more accessible. Here at TWA we have digitised all manner of bound books in varying sizes and conditions over the years. These fascinating items have served (during their day) a variety of very important functions whether as leather-bound volumes, Guard books or large format burial registers, for example.
This type of material presents its own kind of challenges, which must be fully appreciated in order to achieve the best possible digitisation results. Consequently, we have created the following guide to help you better understand what's involved and what to look out for. Our 8 Top Tips include surveying your collection; issues with binding; lighting; safe handling; format; movement; workflow; and equipment. We also look at what data you should capture to make your collection more accessible, especially if you plan to publish your collection online. Achieve quality digitisation results, every time!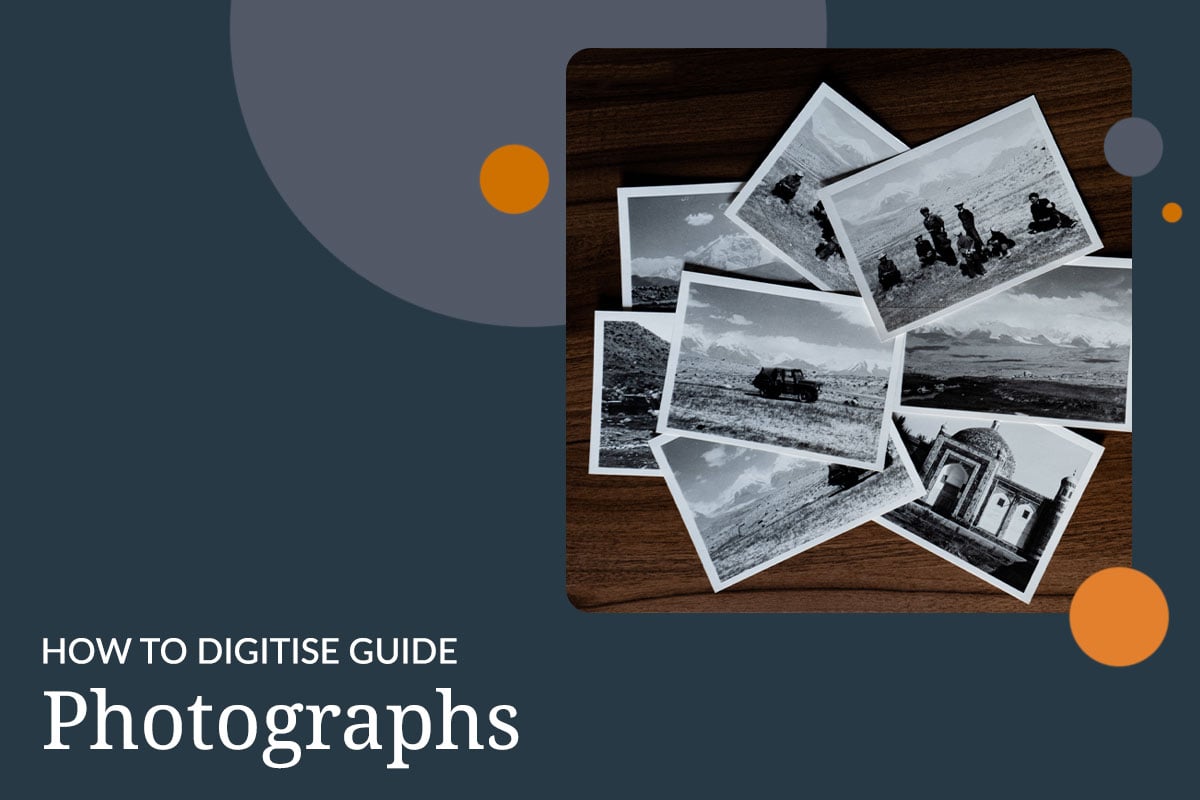 How to Digitise Photographs
Photographs make up a great deal of many archive collections but given their highly accessible format they are probably the most handled throughout their physical existence. This can make them vulnerable to considerable wear and tear. Thankfully, digitisation can save the day.
There are many complex aspects to be considered when undertaking a digitisation project for your photo collections if you wish to achieve the best quality results. This is a specialist service that our scanning technicians carry out every day, so we have used this experience to create the following guide and share our industry know-how with you.
Our 7 Top Tips include advice around preparation; equipment, resolution and format; colour capture, the optimisation of workflow; safe handling procedures; and the assessment of your available resources and capabilities. We have also included links to help you establish what data you should capture, especially if you plan to share and publish your collection online. Follow this guide and you should achieve top quality digitisation results, every time.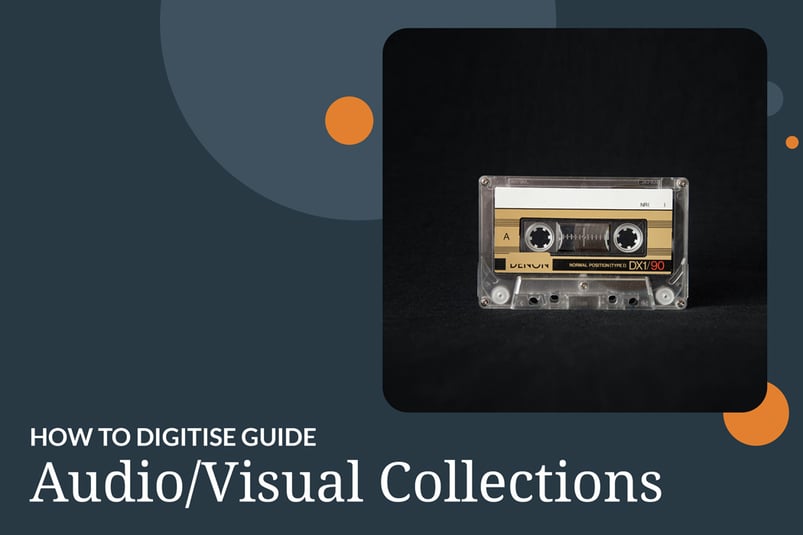 How to Digitise Audio / Visual Collections
There are a number of reasons for considering the digitisation of your Audio Visual (AV) material. Some of the most inaccessible heritage content is trapped within videotape and audio cassette format. Once a popular and common material, the equipment necessary to access it has been succeeded by more advanced forms of technology.
Whether looking to protect your assets from wear and tear or seeking increased accessibility from your collections, digitisation offers many benefits. Consequently, we have prepared a number of tips for the digitisation of AV material, in particular tape formats. And, because we believe that digitisation is one aspect of a more holistic approach, we have also included some advice on how best to capture your data and where to go to publish your material online.
Further Reading
We have produced lots of industry-relevant content over the years and strive to continue producing the news, advice and information that organisations need to see and hear. To keep abreast of this industry-specific content, keep an eye on our resource section or, even better, sign up for our newsletter.
If you found this page helpful then how about finding out how to Get Digitisation Ready with our eBook containing lots of FREE advice and resources? Part 1 covers everything you need to know to successfully prepare for your digitisation project, so whether you intend to outsource your digitisation project to experts (like TWA), or carry out the work in-house instead, you will be ready to take that first important step.



Speak to us
Nothing quite rivals speaking to a real person to get exactly the information you are looking for so, if you have any further questions or matters you would like to discuss, then please don't hesitate to contact us.