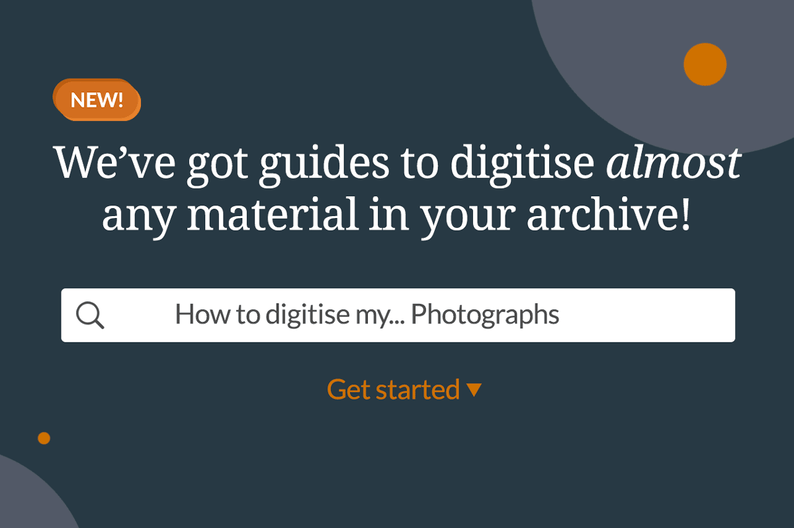 View the How to Digitise Guides
We have great news! We are very excited to announce that we have recently just completely overhauled our series of How to Digitise guides, in the hopes that even more heritage organisations will benefit from a better understanding of the digitisation process.
These guides cover a variety of material types as they talk you through the tried and tested workflows that we use here at TWA and which should help you to achieve quality digitisation results time and again. Sometimes, often for financial reasons, organisations choose to digitise their material in-house and, although a perfectly viable option, this is often a cause for concern for us because the wrong equipment or procedure can impact the quality of your results and, worse, permanently damage the very material you are seeking to protect.
For over two decades we have been helping with the protection of these heritage archives, many moving to online access, and have had the pleasure of working on some of the country's rarest and most incredible material. We have grown to form a dedicated and hugely specialised team and their experiences have influenced the creation of a number of tailored workflows that have proved to produce high quality digitisation outputs for every type of material.
Our How to Digitise guides have earned themselves the status of some of our most popular resources, regularly being downloaded and utilised, as we hoped they would be. However, it's important to us that they move with the times, remaining as helpful and relevant as they were always meant to be. That being said, we have pleasure in sharing with you this completely refreshed content, which has been reviewed, edited, updated, and gathered into its very own dedicated resource area. Now that's quick and easy access!
These new look How to Digitise guides can be found via the link below, and we wish you the best of luck with your next digitisation project:

View the How to Digitise Guides